Kurt Busch shows humility with emotional finish at Sonoma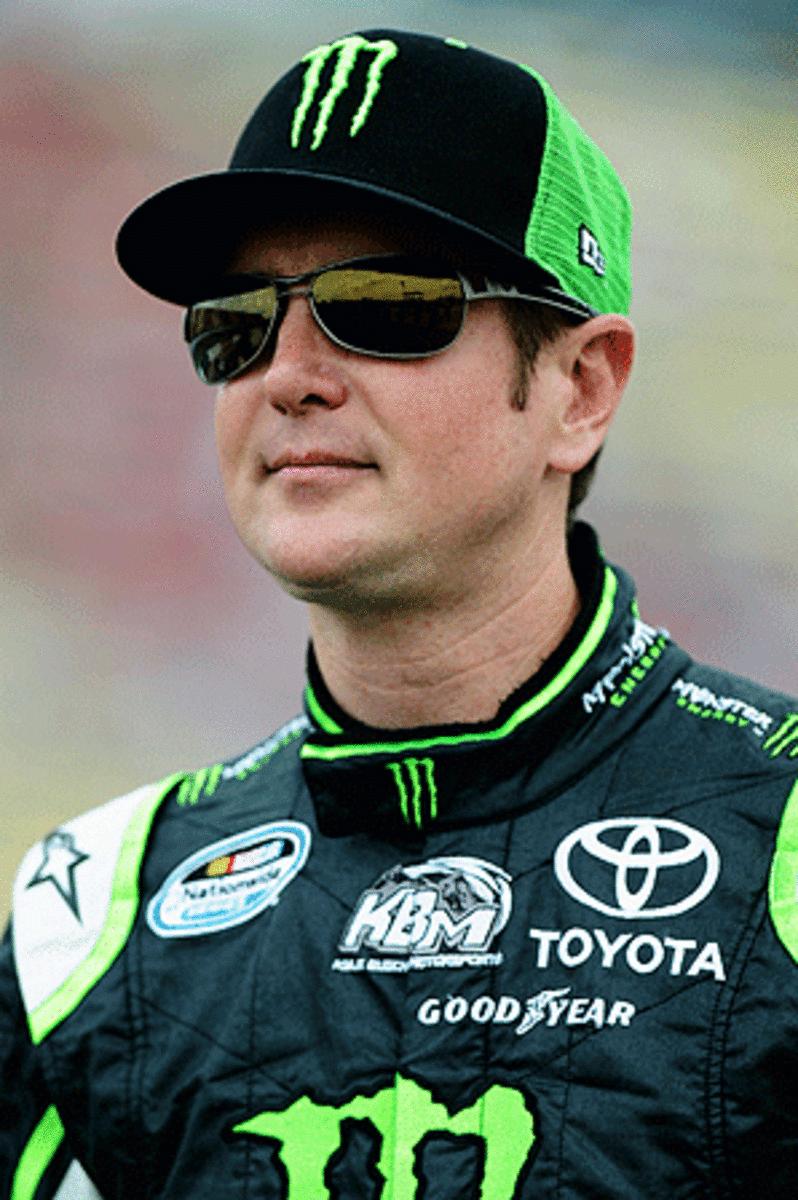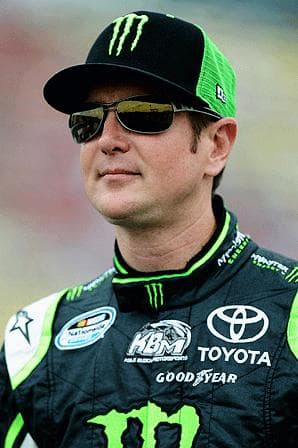 For two months, turmoil has been Kurt Busch's closest companion.
Ryan Newman ridiculed Busch for a "chemical imbalance,'' after an incident at Darlington. NASCAR placed Busch on probation after that race. Series officials suspended him for Pocono after he verbally abused a reporter at Dover. Busch's car owner contemplated firing him, citing the suspension and numerous wrecked cars this season.
To many, the short-tempered driver was better known for his tantrums than for being a champion -- and he's one of only four drivers to win a Cup title since 2002.
Then on Sunday, Busch revealed a part of himself. He showed humility. Busch choked back tears after finishing third at Sonoma, the angst of the last few weeks roiling within him. This was a Kurt Busch few have seen.
A mistake late in the race cost him a chance to redeem himself and reward his crew with a victory. Third place was significant, but a win might have been the most meaningful for Busch, who has won 24 Cup races. He's looking for a ride beyond this season. Car owner James Finch searches for funding, his car's red hood naked of sponsorship at Sonoma.
Some may say that Busch's performance and contrition afterward shows that he is back. They'll suggest he's hit the depths and has changed, but how can they know?
It is easy to be humble and polite on the good days. It will be the bad days when Busch will prove if he is changed and deserves another chance with a top team. How will he handle being wrecked? How will he handle circumstances out of his control? It will be OK to be angry. He should be. He just doesn't need to be raging out of control.
For many, the damage has been done. No matter what Busch does, he'll be defined by his bad behavior. They'll continue to boo him. So be it. It's not them Busch needs to worry about.
"If I can get my head on straight here and after the race, then I can be able to race every weekend and go for victories,'' Busch said when asked what it meant to have such a strong run.
He showed Sunday the talent many raved about the last few weeks when they were asked to dissect him. Often he is divided into the driver (among the circuit's best) and the person (saddled by emotional outbursts). Busch also showed something else after his late-race duel with winner Clint Bowyer.
"Just to have him come to Victory Lane spoke volumes about his character,'' Bowyer said of Busch. "He's a champion of the sport. You can't lose sight of that. I know there's been a lot of negative around him but he had a lot of positives today. He had an extremely good run.
"And when you give him the confidence and the direction and, sometimes, I guess, the discipline to get the job done, he's certainly capable of it, and he had me on my toes and he had me scared to death.''
Busch shadowed Bowyer with about 15 laps left. Crew chief Brian Pattie continually told Bowyer on the radio not to look behind but focus on what was ahead.
"Quit yelling at me, Brian,'' Bowyer yelled on his radio as Busch hounded him.
Busch was clean -- he has to be extra cautious in such situations since he remains on probation -- but he also tried to force Bowyer into a mistake. Busch nudged Bowyer's rear bumper in the hairpin corner. It wasn't enough to move Bowyer out of the way but was strong enough to let him know Busch was ready to pounce.
Busch nearly had his chance two laps later. Bowyer locked his brakes briefly going into a right-handed turn but it wasn't a big enough mistake for Busch to make his move.
A few laps later, Bowyer's lead began to grow. It happened after Busch's mistake.
The inside of the hairpin turn features stacks of tires to keep drivers from cutting the corner. A long applied trick by drivers is to clip the tires during the race and move them back a little, giving them more room later to dive down into that turn.
Busch hit the tires but unlike previous years when they moved back, they were anchored and didn't give. Busch said the contact damaged his front suspension and the panhard bar, which keeps the rear tires centered within the car's body. He no longer had a race-winning car.
"I was watching him, and it was honestly, I don't know how he kept it on the racetrack with how much the rear end was moving around on that car,'' Tony Stewart said of Busch. "I thought he did a really phenomenal job of just hanging on to what he had.''
Stewart slipped by Busch for second, but Busch's third-place finish was his best of the year and only the second time he's placed in the top 10 this season.
"When you show up and you're on a third of the budget and you almost bring it to Victory Lane, you can't say that one guy does it out here,'' Busch said. "It takes a full team effort. But I really wanted to deliver for my guys today, and being that close, and to make one mistake, it's a tough game. ''
Busch walked out to the hairpin turn afterward with his girlfriend to examine the tires that had robbed him a chance at the victory and so much more. He tweeted a picture of it and added in the message: "I hate I robbed my guys of the win.''
What Busch lost in the race, he gained by his actions afterward. It's only one step toward repairing his image and he has a long way to go, but this is what he must do to remain in the sport.
After all the issues lately, Busch's best sign might have come from his fortune cookie at dinner after the race. He tweeted a photo of his fortune. It read: "You will have good luck and overcome many hardships.''
It's up to him to make that come true.