Jeff Gordon looking to lock-in Chase berth with win at Watkins Glen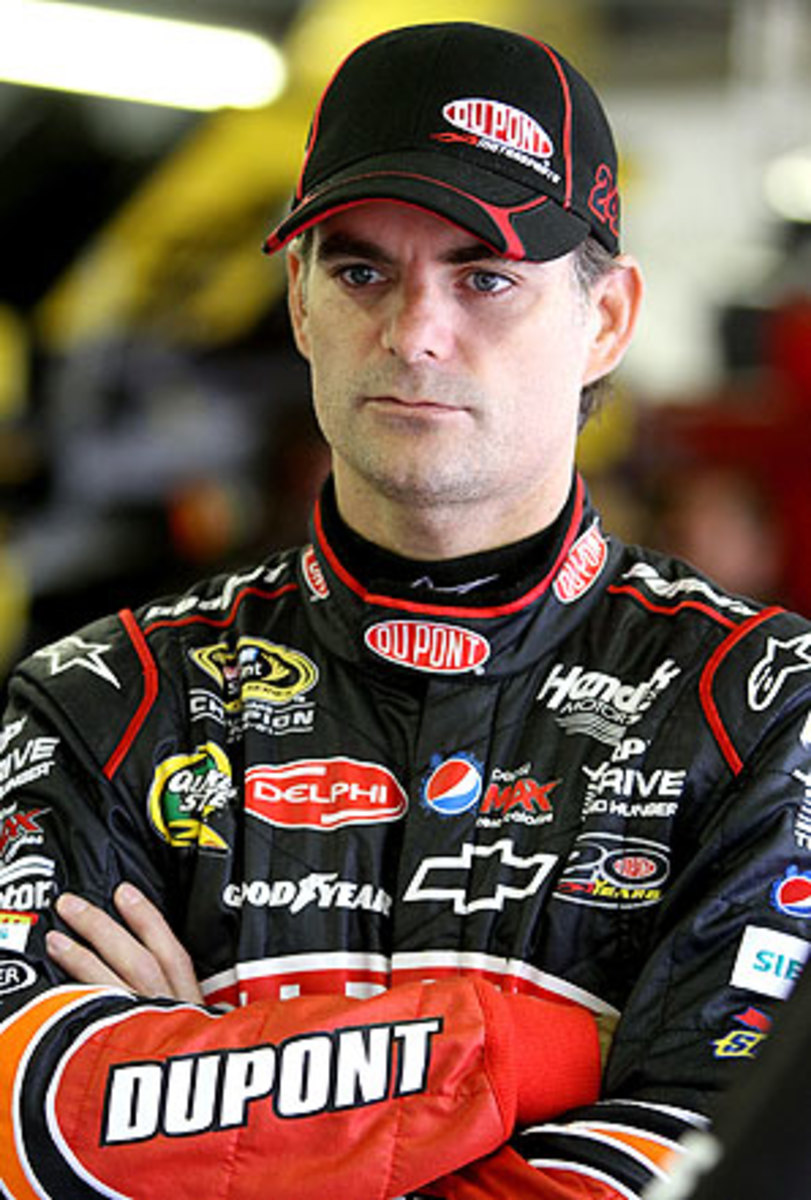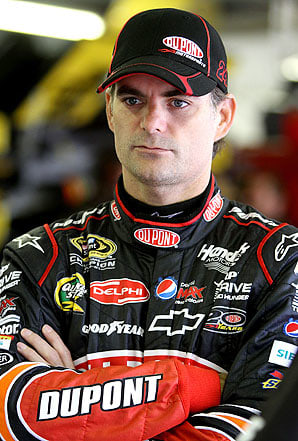 The most compelling on-track story in NASCAR over the final five races of the regular season is which driver will capture the final wild-card spot that advances to the Chase. Right now Jeff Gordon sits in that position, but his hold on it is tenuous. He's tied with Ryan Newman in points and wins (one), but Gordon -- if the playoffs started today -- would advance because he has more top-five finishes (four to three).
All of which makes Sunday's event at Watkins Glen (N.Y.) International a critical race for the 41-year-old Gordon. Of all the remaining tracks left in the regular season, the Glen, a 2.45-mile winding road course with seven turns, is where Gordon should have the biggest advantage over Newman. Gordon has long been considered one of the top-road course racers on the circuit, and the numbers back that up. In 39 career starts at Watkins Glen and Sonoma (the other road course on the schedule), Gordon has nine victories and 18 top-fives. Newman, meanwhile, has never reached Victory Lane at either track in 21 career starts and has only three top-five runs. So, on paper, Gordon would appear to have a wonderful opportunity at the Glen to put some distance between himself and Newman.
Gordon is the first to admit that he got lucky to win the rain-shortened Pocono 400 last Sunday. On what turned out to be the final restart of the race, the top-four cars wrecked and, in a blink of the eye, Gordon sling-shotted from fifth to first. Yet Gordon has had a consistently fast car this season, and he's been saying for months that he could be championship contender if a little racing luck went his way.
Now it is. And I look for Gordon to capture his second consecutive checkered flag on Sunday. Gordon hasn't exactly dusted the field lately at the Glen, but earlier this summer at Sonoma he qualified second and finished sixth, which shows that he still knows how to get around road courses. The race at the Glen is typically one of the best of the season because if a driver has a good car and enough skill, he can start dead last and still win.
As was the case at Pocono, look for this race to come down to the final restart. And look for Gordon to once again emerge victorious -- which, in turn, would essentially cement his spot in the Chase.
Here are four other drivers to watch on Sunday:
1. Jimmie Johnson
As I noted in my column on Sunday night, Johnson appears to have a aerodynamic advantage over the rest of the field that centers on the unique angle of his rear bumper, which is more pitched than usual. He's led the most laps in each of the last two races; at both Indy and Pocono he clearly could motor through the turns faster than any other driver.
Will this advantage carry over to a road course? That remains to be seen, but Johnson's crew chief Chad Knaus certainly has been tinkering with something at Hendrick Motorsports for the last few weeks that he'll try this weekend. And over the last few years, Johnson has become a vastly improved road course racer. He won at Sonoma in 2010 and he came in 10th at the Glen last season. Expect him to do better than that on Sunday.
2. Tony Stewart
No driver can match the statistics that Stewart has put up at Watkins Glen. Since his rookie season of 1999, Stewart has five wins at the road course (the most of any driver over that span) and he has only three finishes of seventh or worse. In his career his average starting position at the Glen is 6.2 and finishing spot is 7.1.
On Sunday Stewart will be piloting the same car that he drove earlier this summer at Sonoma. In that race Stewart started 24th, aggressively drove his way through the field and finished second. So he should have a car that's capable of reaching Victory Lane. If he accomplishes that, Stewart would pass Jimmie Johnson and Brad Keselowski (each of whom have three wins this season) for most victories in 2012 (four).
3. Marcos Ambrose
This has been a fairly forgettable season for Ambrose. He's currently 18th in the standings, has virtually zero chance to qualify for the Chase, and has led only 47 total laps through 21 races.
But he should contend on Sunday. Why? Because Ambrose, who drives for Richard Petty Motorsports, is a road course specialist. He grew up racing at these venues in Australia and he won this race last year. In fact, in four career starts at the Glen, he's never finished worse than third. Barring a mechanical failure or getting caught up in a wreck, he should be running with the leaders as the laps wind down on Sunday.
4. Kyle Busch
After crashing at Pocono last Sunday, Busch's season is now officially on the brink. He's fallen to 15th in the standings and in his last nine starts he has five finishes of 24th or worse.
But Busch, who has one win in 2012, could be a factor in the wild-card hunt if he can reach Victory Lane one more time in the regular season. And the Glen is one of better tracks on the circuit. In his last six starts at the road course he has six top 10s, including a victory here in 2008. Busch understands the stakes of this race, so expect him to be very aggressive and try to muscle his way to the front (i.e., push cars out of the way) from the very start of the race.