Final lap at Watkins Glen was epitome of what fans want to see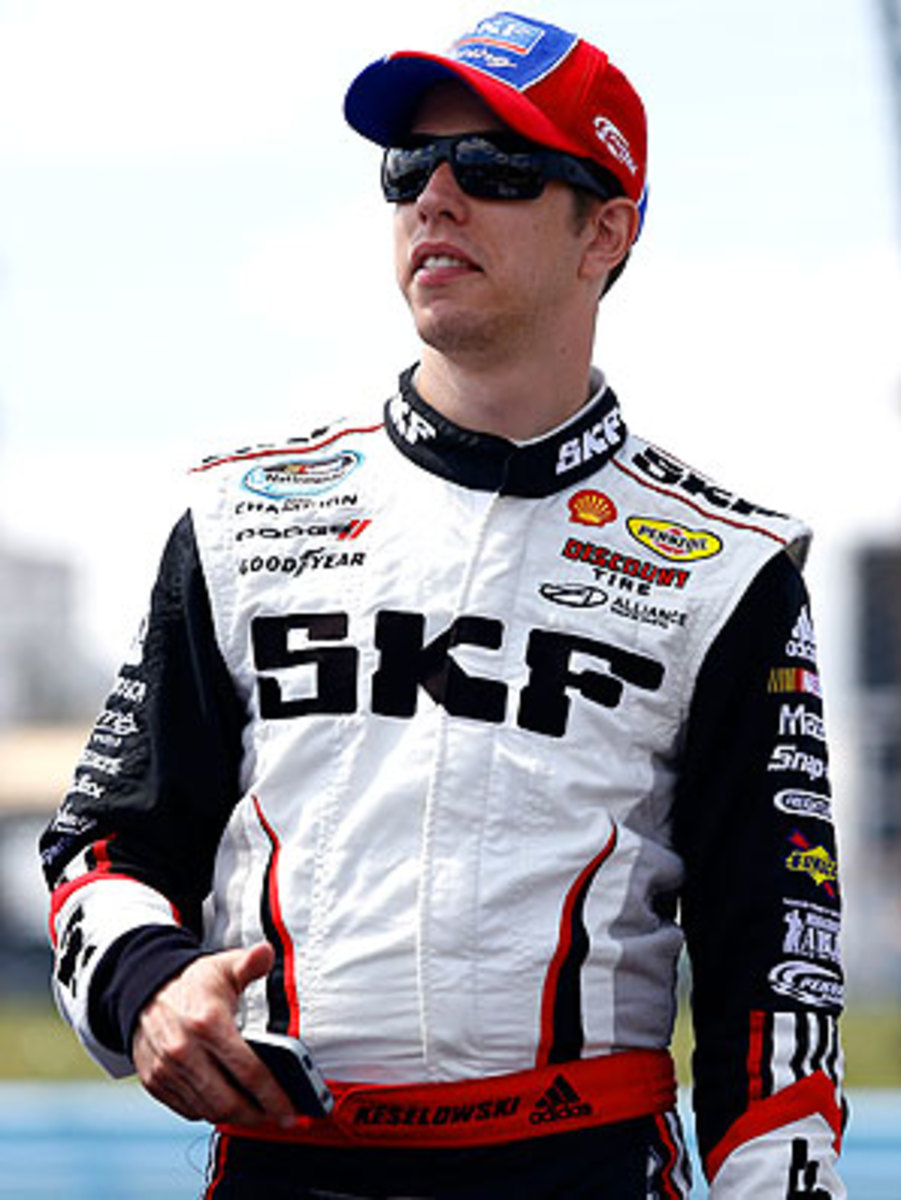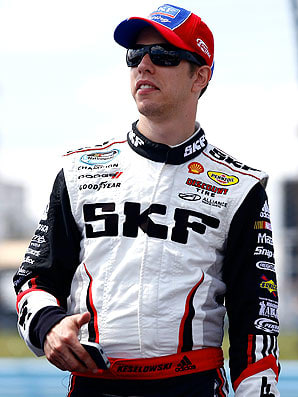 Maybe we'll find out what Kyle Busch thinks later this week. Or, maybe Kyle Busch said all that needed to be said when he told a few reporters, "I've got nothing good to say,'' as he walked out of the garage Sunday at Watkins Glen and left it at that.
Then again, maybe we'll know by how Busch races Brad Keselowski in the coming races if he accepts what happened, considering the circumstances, or if there's a payback due.
Busch, Keselowski and Marcos Ambrose played the antagonists in NASCAR's two-act play condensed -- appropriately enough in this era of shortening races for diminishing attention spans -- into a one-lap, winner-take-all lap around Watkins Glen International.
As the Olympics came to a close, and before Posh, Scary and the rest of the Spice Girls-guided fans get out of London, it was fitting that Sunday's NASCAR Sprint Cup race was a one-lap dash with so much at stake. It unfortunately happened on an oil-slicked track, something one might see in the X Games, but gave the finish the type of action reminiscent of when Tom Cruise or Burt Reynolds "drove'' a stock car.
A victory by Busch would put him in position to secure the second wildcard spot with four races to go, and force Jeff Gordon to win again or miss the Chase. A victory by Keselowski would give him a series-high four victories and possibly sole possession of the lead when the Chase points are reset after Richmond. A victory by Ambrose would add another contender for the cluttered final wildcard spot.
Oil from Bobby Labonte's car throughout the course added the twist to this play. As they crossed the line to begin the final lap, Busch lead with Keselowski second and Ambrose third. Busch scooted well off course in the first turn and came back on to the track in front of Keselowski. They touched. Busch spun. Victory is gone.
"Certainly I had a shot to get underneath him and I took it,'' Keselowski said. "The track was complete oil. Neither of us was going to make it out of the corner. I think he knows I had to make that move. [It was] no different than the move he had to make on the restart with his position. He made a very, very aggressive move on the restart that was going to wreck both of us if I didn't let him in. I could have held the position and wrecked us all, but I didn't.
"I showed understanding of his situation and hopefully he'll show understanding of the situation I was in. I think he will.''
It was obvious to some drivers that oil was on the track but NASCAR officials told reporters afterwards their spotters stationed around the road course didn't see it, so the race continued without a caution. Ambrose noted that the oil was like a fine spray instead of a black streak, making it harder to see.
That's meaningless to Busch, who saw a victory slip away. Instead, he finished seventh and fell out contention for a wild card spot.
With Busch trying to get turned around after his spin, Keselowski and Ambrose continued their duel. They both ran through the grass in one corner, and Ambrose later said that with so much oil on the track he decided to follow Keselowski, knowing he would see the oil first.
"I went straight off the track with him,'' Ambrose said. "That wasn't a good plan.''
They continued to slide as if racing on dirt before Ambrose took the lead with two corners to go. Keselowski made one final attempt. They raced side-by-side entering the final corner before Ambrose moved ahead and went on to win his second career Cup race.
"I just think this is what racing should be,'' Keselowski said. "I think this is what the fans come to expect out of NASCAR racing and why it grew to the popularity that it did. We need to produce shows of this nature to continue to sustain the level that we have.''
Keselowski is right -- this is the type of racing that fans want. While Dale Earnhardt Jr.'s resurgence has energized some fans and Ambrose became the 14th different winner this season, much of the talk this year has been about other things from Juan Pablo Montoya's crash into a jet dryer at Daytona, Kurt Busch's off-track incidents at Darlington and Dover, and debates about when cautions should be thrown.
Sunday's finish centers the discussion on what actually took place on the track for a win, and in that sense, it was good for the sport. With the series heading to Michigan this weekend and then to the cosmetically altered Bristol Motor Speedway the following week, there is much to discuss about the sport now.
However, despite what Keselowski says, the fact is that it won't always be like this week after week. Racing in NASCAR's top series is about the entire event instead of just one or two laps. Look at Tony Stewart, who nearly overcame a pit road penalty to lead before spinning and finishing 19th.
While it is important for the sport to entertain its fans, it must remain a sport. That's why NASCAR officials are against the idea of randomly throwing cautions to bunch the field as some fans suggested this spring during the caution drought. Such actions might give fans more finishes like Sunday but would they be legit?
Of course, Kyle Busch might have something to say about what happened Sunday.