Mistakes only fuel Keselowski's, Johnson's desire to improve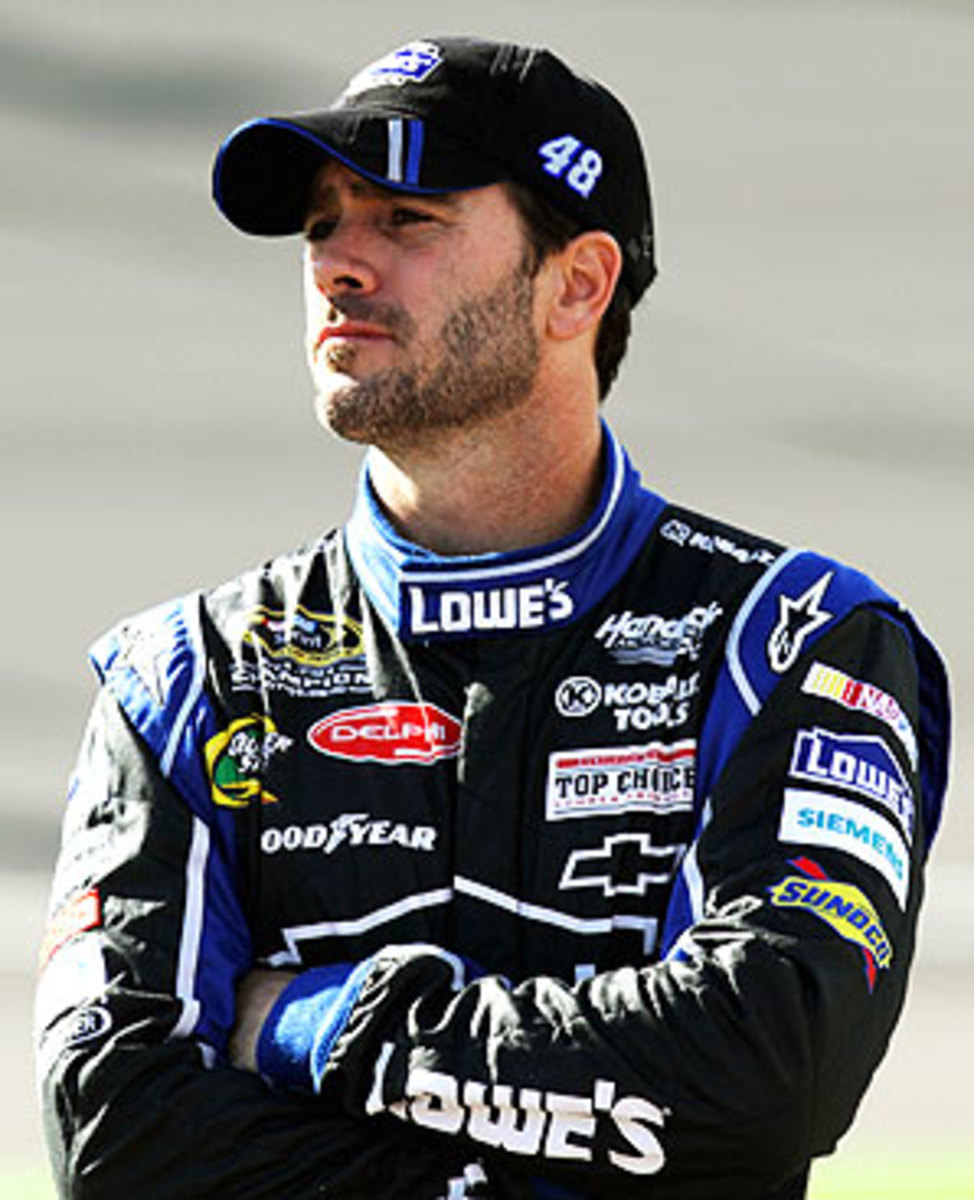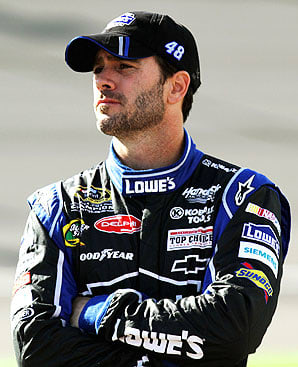 What Jimmie Johnson and Brad Keselowski didn't do Sunday could prove vital to their championship hopes. Even with a car that Keselowski called "stupid fast,'' Johnson and his team were reminded how fragile an advantage can be. And Keselowski's runner-up finish was another near miss that will only intensify his resolve.
Those lessons could strengthen both Johnson and Keselowski and limit the title hopes of others, including Sunday's winner Greg Biffle, who proclaimed, "We will be a factor when it comes down to Homestead, I promise you that.''
Maybe he will, but it's hard to discount Johnson and Keselowski based on how they're running and what they experienced at Michigan International Speedway.
Something more shocking than Jeff Gordon cursing teammate Dale Earnhardt Jr.'s driving Sunday was the dialogue on Johnson's radio channel late in the race. Crew chief Chad Knaus, astute as a world champion chess player, was surprised how Keselowski took the lead from Johnson during the last round of green-flag pit stops.
"I don't know how they pulled it off, but they did,'' Knaus told Johnson on the radio. "I really, really for the life of me don't know.''
Rarely has Knaus made such an admission on the radio -- usually, it's often his actions that have other teams perplexed. Even Johnson was befuddled, telling Knaus the more he thought about it, it was "physically impossible'' that Keselowski was ahead of him.
Yet, there Keselowski was.
"I think it's good to know that they're frustrated because they should be,'' Keseslowski said afterward. "We nailed it.''
Johnson would later pass Keselowski, but the episode reinforces how strong the team needs to be not only on the track but also on pit road. Details determine championships. It's how Johnson and Knaus combined to win a record five consecutive titles and why they're among the favorites this year.
With last year's title race proving how critical every point can be, Johnson and Knaus can't afford to be caught off guard like this once the Chase begins next month at Chicagoland Speedway. That leaves one less weakness for others to exploit.
This weekend Johnson again showed he had one of the best cars. He passed Keselowski with 10 laps to go and was headed for his first victory at Michigan until his engine blew five laps from the end.
"You've got to be kidding me,'' Johnson yelled on his radio as his engine died.
It was a reprieve for the rest of the field that has been chasing Johnson lately, but don't count on engine problems continuing either. The issues that plagued Hendrick Motorsports engines this weekend and caused Johnson's to fail while leading also will be rectified.
In the last three oval races -- Indianapolis, Pocono and Michigan -- Johnson led 166 of 459 laps (36.1 percent). He won Indy, was in contention to win at Pocono until a flat tire late triggered an accident and then his engine issues hampered him Sunday.
While Johnson hasn't finished at the front all the time lately, Keselowski has. Sunday marked his seventh consecutive top-10 finish and second runner-up finish in a row.
"We're in a great position as a team as the Chase is about to start here to make some noise,'' said Keselowski, who last finished outside the top 10 at Sonoma in June (he finished 12th). "I can taste the legitimacy of being a championship contender. With a little more speed [Sunday], I think we could have got us a win. I know in the Chase we can get a bunch of 'em.''
What's dangerous for others is that Keselowski will ponder how to be better, how to find that extra speed and win as the season continues. It's how he won earlier this year.
Keselowski shocked many by unhooking Kyle Busch, who was drafting him on the last lap at Talladega in May, and holding on to the lead into Victory Lane; this marked the first time in the last five races there that the driver leading on the next-to-last lap held on to win. Busch was left questioning what he did wrong after the race and said he needed to review what happened. Keselowski admitted he had thought about the winning move on those "long nights'' in the motorhome.
"Part of what defines a man is what code you live by,'' Keselowski said after his Talladega win. "One of my codes, it's probably my strongest code, is to be better today than I was yesterday, and to be even better tomorrow than I was today.''
Having come so close lately -- he lost the lead on the last lap at Watkins Glen, placed fourth at Pocono and led 22 laps at Indianapolis before finishing ninth -- only fuels Keselowski.
"[Johnson] has the most speed and the best history as far as the Chase is concerned, but it's my job to not roll over and give it to them,'' Keselowski said. "We're going to keep 'em honest through this Chase. That's our goal.
"Hopefully while they keep working on the other things, we'll find that little bit of speed to go with the execution we have and be in even better condition to close the deal out.''
If Keselowski can, he might be able to look back on what happened in Michigan as helping him win the title. If Johnson goes on to win another crown, he also could reflect on Michigan and how a disappointing day pushed his team to another crown.