Indy 500 sleepers who have a shot at winning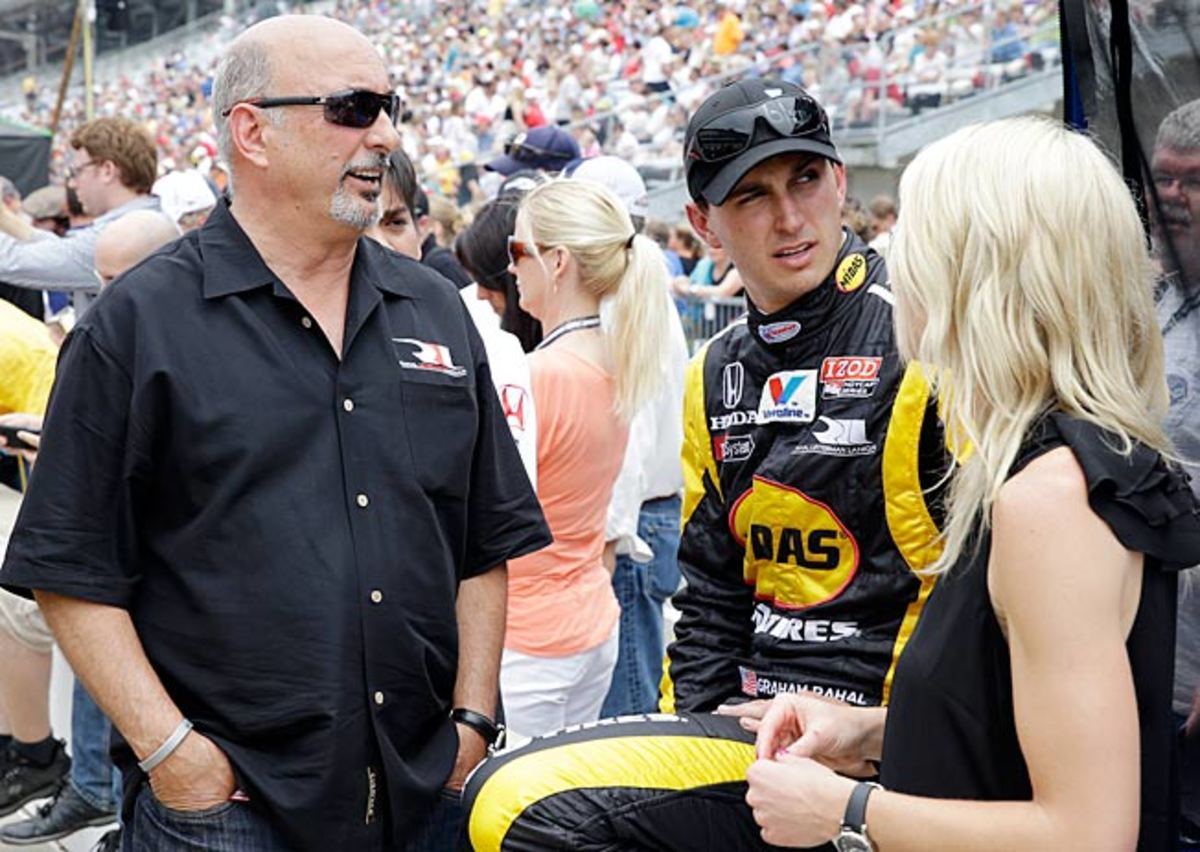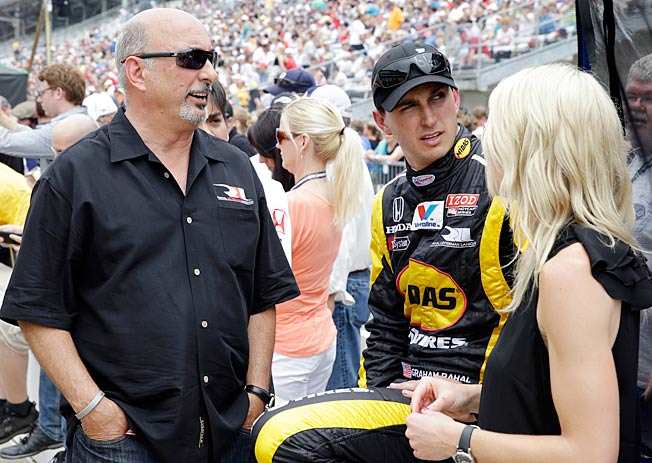 Sometimes they seem to come out of nowhere.
Arie Luyendyk was a surprise in qualifying at Indianapolis in 1990, starting on the outside of the front row. He was six years into his IndyCar career and had never won a race. He drove for one of the sport's mid-pack teams, Doug Shierson Racing, and he was in a field that included such greats as Rick Mears, Emerson Fittipaldi, Mario and Michael Andretti, Bobby Rahal and Al Unser Jr. Few observers gave Luyendyk a chance to win the race.
Fittipaldi, driving for Roger Penske's team, led 128 of the first 135 laps, but a tire blistering problem caused by the setup on his Penske chassis forced him into extra pit stops and the Brazilian dropped back. Rahal, the 1986 Indy winner, took over the lead for 32 laps and seemed in control.
Luyendyk had been gaining on Rahal, but an old racing adage says that catching someone is one thing, passing them is another. But Luyendyk made it look easy, passing decisively in his first try on the inside of Turn Three. The Dutchman led the final 33 laps, pulling away to win by 10.8 seconds over Rahal.
Luyendyk joined a short list of sleepers at Indy who were largely overlooked in prerace prognostications and went on to win the race. The late Dan Wheldon was the most recent driver, in 2011, to score a stunning upset. Yes, he had won Indy in 2005 and finished second in 2009 and 2010. He'd been fast in practice and qualifying (sixth) in 2011, but he was driving for little Bryan Herta Autosport, which was in its second Indy 500 and IndyCar race.
Who are the sleepers in this Indy 500?
Graham Rahal
The 24-year-old son of 1986 Indy 500-winner Bobby Rahal starts deep in the field, 26th, but he's been in the same neighborhood before and driven to the front. In 2011, he started 29th and led six laps before finishing third. This will be his sixth Indy and he's completed all 200 laps in the last three. He finished 13th last year.
Rahal has moved to Rahal Letterman Lanigan, the team led and co-owned by his father that nearly won the race a year ago with Takuma Sato, who crashed while running second on the final lap. Graham's IndyCar career in many ways parallels Marco Andretti's. He won early, in the first race of his second season, and is still looking for No. 2. He finished second on the high-speed oval at Texas last year, so he's close to getting back to Victory Lane.
Sebastien Bourdais
The Frenchman had a fabulous career in CART Champ Cars, winning four championships and 31 races including two on ovals, and spent a season-and-a-half in Formula One. At 34, Bourdais remains an elite talent and his opportunity with Jay Penske's Dragon Racing is the best he's had in the IZOD IndyCar Series. This will be his third Indy 500 and he's starting 15th. He ran strongly with Newman/Haas Racing, Champ Car's best team, in 2005 before a crash left him 12th, and he finished 20th, a lap down, with Dragon a year ago. Bourdais has just enough experience and a full measure of talent to make him a threat at Indy in 2013.
Ryan Briscoe
Briscoe started on the Indy 500 pole a year ago and finished fifth, tops among Penske Racing's three cars, but he wasn't retained. He had one victory and was sixth in the IndyCar points in 2012. The Australian is driving for Chip Ganassi's team in an Indy-only deal and will be starting 23rd. Briscoe has seven IndyCar victories, three on ovals, and this will be his eighth Indy. He has the speed, but his problem has been getting to the finish without problems. He's completed the full race distance only three times.
Alex Tagliani
The veteran Canadian was Indy Rookie of the Year in 2009, when he drove from the 33rd starting spot to finish 11th, and he was the pole-sitter at Indy in 2011 for Sam Schmidt Motorsports. He led 20 laps, but crashed out and finished 28th. Tagliani was 10th in 2010 and 12th a year ago at Indy, finishing both races on the lead lap in solid efforts. He's back for a second year with Bryan Herta's team, which should be a benefit. Tagliani, 39, had one win in Champ Car and he's capable of going fast. Starting 11th, he'll need everything to work flawlessly to have a chance on Sunday.
Townsend Bell
Bell, 38, has made a career out of being an Indy-only specialist and his drives from 24th on the grid to fourth in 2009 and from 20th to ninth last year make him one of the most successful in this difficult category during the past 20 years. He also finished 10th in 2007 and will be making his seventh start at Indy. (He qualified 22nd.) He's smart and methodical, and driving as a teammate of JR Hildebrand at Panther Racing will help them both.