NASCAR panel upholds Richard Childress Racing penalties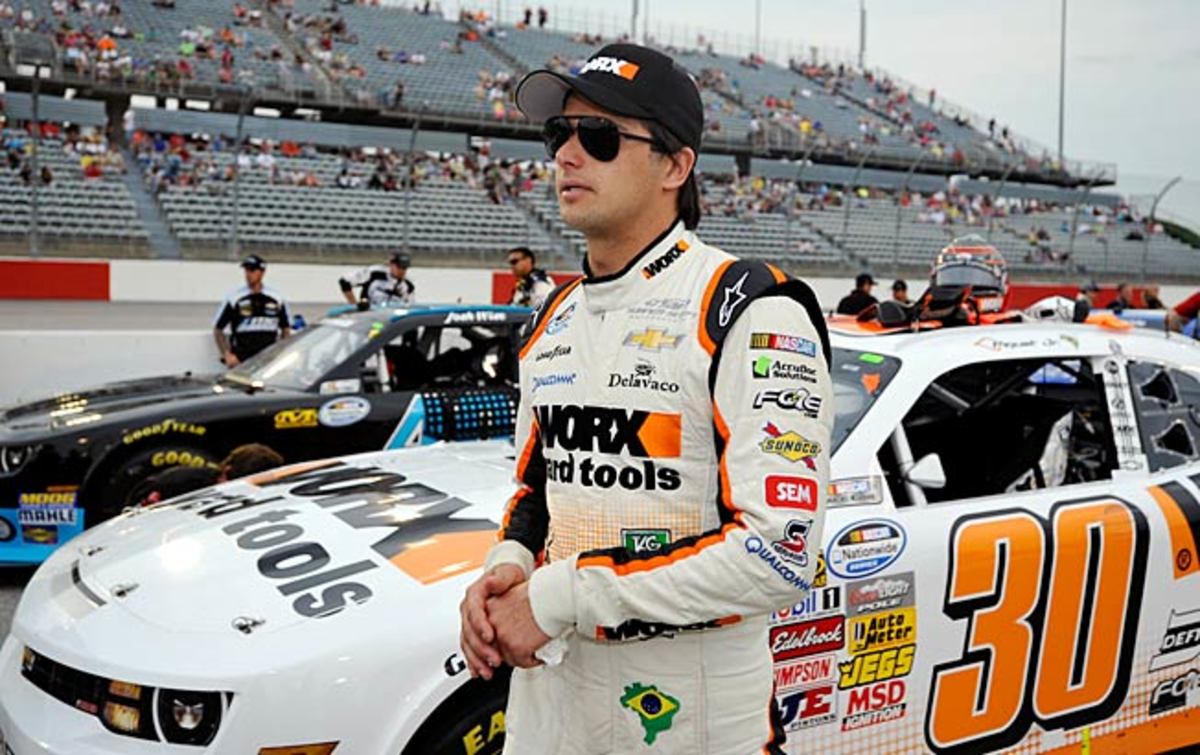 CONCORD, N.C. (AP) -- A NASCAR appeals panel on Friday upheld the penalties for two Richard Childress Racing Nationwide crew members who are also facing criminal charges for fighting with Nelson Piquet Jr. at Richmond International Raceway last month.
Thomas Costello and Michael Scearce of driver Brian Scott's team were both suspended for four Nationwide Series races and fined $15,000 each. The suspensions begin next week at Dover. The two will be able to return in late June at Kentucky, NASCAR spokesman Kerry Tharp said.
Tharp said suspension was put off until next week because "we're already well into a race weekend at Charlotte Motor Speedway." The Nationwide Series' History 300 will take place Saturday, and Scott's team is eighth in series points.
RCR chief operating officer Torrey Galida said he was unsure whether his organization will appeal the ruling by the three-person panel. He said RCR appealed the original decision because it thought the NASCAR penalties were excessive.
"We thought it was unfair that we were penalized twice both with criminal action and the penalty from NASCAR," Galida said.
The altercation happened long after Scott and Piquet tangled on the track and then on pit road after the race. Scott approached Piquet, and Piquet shoved him and kicked Scott in the groin. Piquet tweeted later after the race a friend of his hurt his shoulder in the fight with the RCR crew members, whom team owner Richard Childress claimed "were walking to their cars and words were exchanged with members from another team, which led to an altercation."
ESTES: Childress Racing could be heading for a fall
Piquet also made light of kicking Scott.
"Afterwards on pit road, my first reaction was to defend myself. I had no intent to break the code," he posted on Twitter. "With that kick, no wonder I race cars and not play soccer."
Henrico County police charged Scearce with two counts of misdemeanor assault. Costello received one count of misdemeanor assault. Galida said both men have a court date in late June.
NASCAR cited Costello and Scearce for "actions detrimental to stock car racing. Involved in an altercation with another competitor after the race had concluded," as reason for their punishment. Scearce is listed as a mechanic for Scott's team while Costello is listed as an interior specialist. The two are on probation through Dec. 31.
Piquet and Scott, meanwhile, are also on probation, until June 26, for slamming their cars into each other on the track. Also on probation are Piquet crew chief Chris Carrier and Scott crew chief Phil Gould.
The appeal on Friday was heard by Dick Berggren, a longtime racing broadcaster and magazine editor who was lead pit reporter on FOX from 2001 until 2012; Ed Clark, president of Atlanta Motor Speedway; and Doug Fritz, president of Iowa Speedway and a former president at Richmond. Shawn Rogers was the appellate administrator, who did not vote.