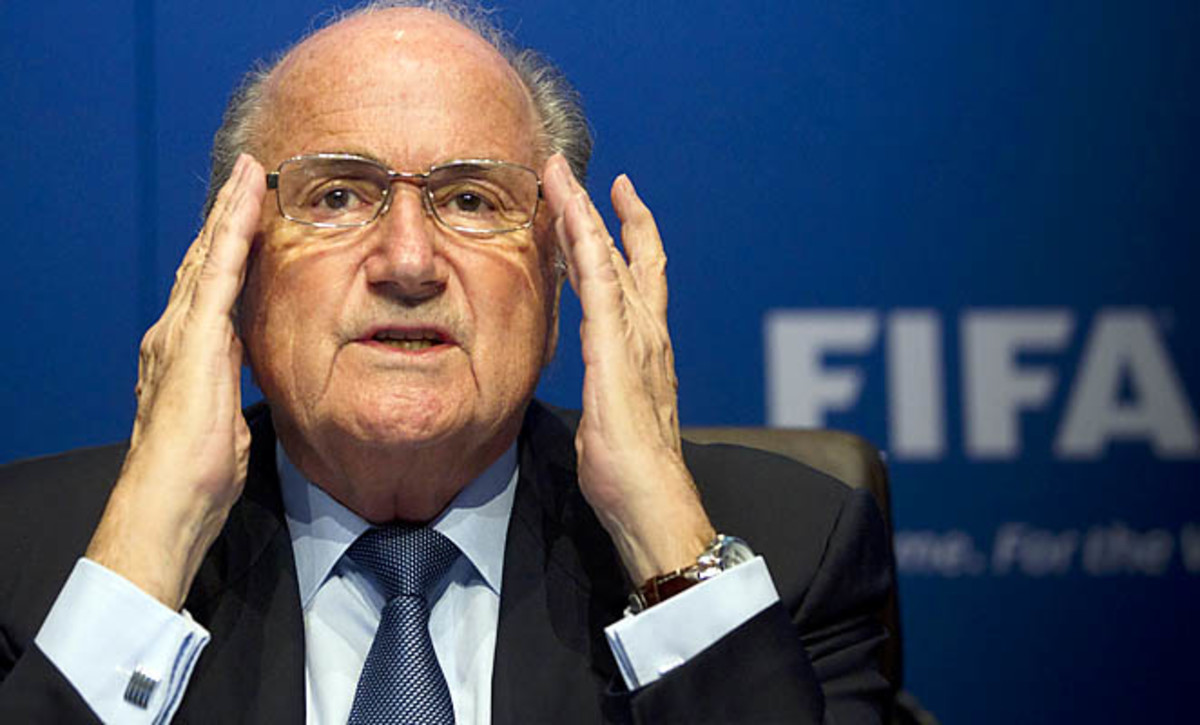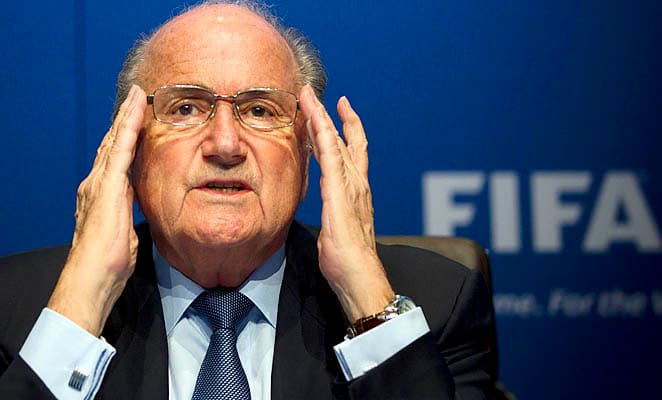 FIFA aims to approve tougher sanctions for racist abuse at soccer matches when its 209 member nations meet at the FIFA Congress in May.
FIFA President Sepp Blatter led a meeting Friday of its Strategic Committee, which included UEFA President Michel Platini, and discussed combatting racism and match-fixing.
Blatter has previously said point deductions and relegation punishments are needed as disciplinary options to help deal with discrimination at matches.
When FIFA judged abuse cases against Hungary and Bulgaria last month, both countries were ordered to play their next home World Cup qualifier in an empty stadium and pay fines.
"I am very pleased with the ideas that have evolved today and look forward to the deliberations with the Executive Committee,'' Blatter said in a statement regarding the FIFA board meeting on March 20-21.
The FIFA Congress will meet May 31.
"The aim is to present to the FIFA Congress in Mauritius concrete actions, as well as strong sanctions, which will really have an impact,'' he said.
UEFA signaled its dissatisfaction with the level of disciplinary sanctions by asking its appeal panel to consider tougher punishments for Serbia after a volatile under-21 match against England in October.
That case was heard Friday as the FIFA committee - which also includes European Club Association chairman Karl-Heinz Rummenigge, five-time Women's World Player of the Year Marta and Spain coach Vicente del Bosque - met in Zurich.
This year, black players targeted for abuse by fans include the widely reported case of AC Milan midfielder Kevin-Prince Boateng at an exhibition against a fourth-tier Italian club. He left the field and was joined by teammates in ending the match in protest.
Fans also directed chants toward United States forward Jozy Altidore while playing for AZ Alkmaar in a Dutch Cup match.