Gennaro Gattuso named player-coach of Switzerland's FC Sion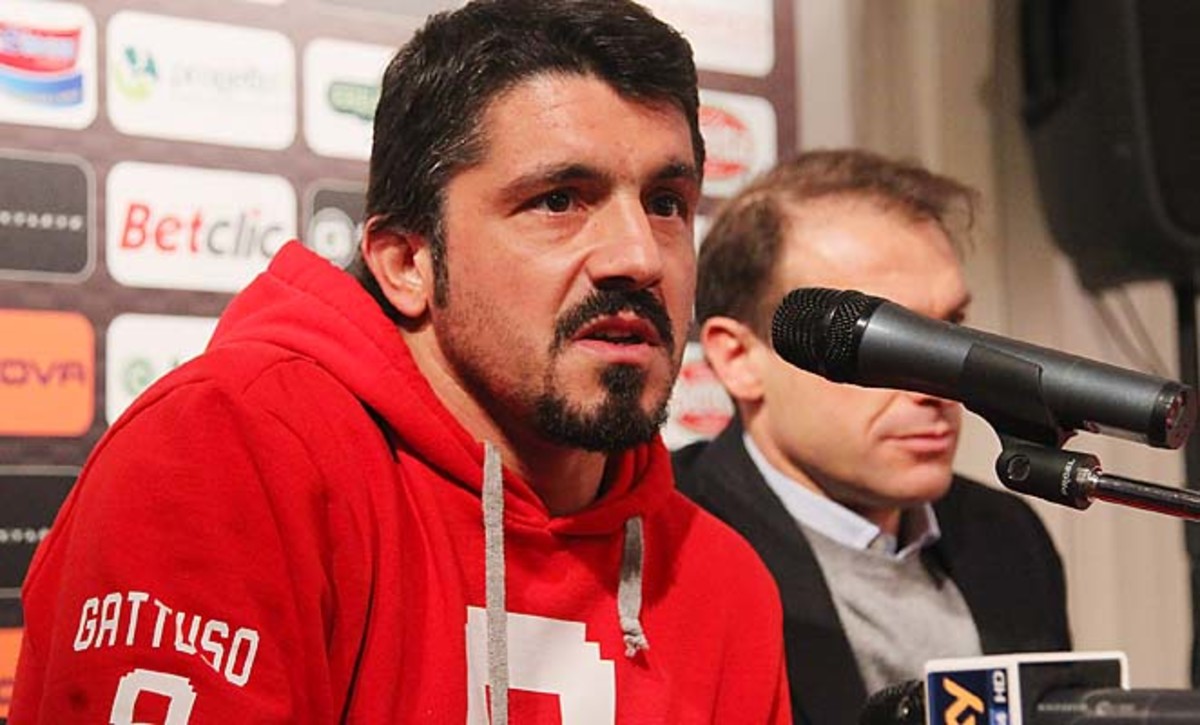 Italian midfielder Gennaro Gattuso was made player-coach of Swiss team FC Sion on Monday, with current manager Victor Munoz demoted to another role at the club.
Gattuso will take charge because of the team's "disastrous performance'' in a 4-0 loss against Thun on Sunday, the club said in a statement.
"Until further notice, the players will manage their activities themselves. The management entrusts responsibility for the group to its captain Gennaro Gattuso,'' Sion said.
Gattuso's first match in charge of the team, which he joined last year after 13 seasons with AC Milan, will be the Swiss Cup quarterfinals at Lausanne on Wednesday.
The club said Munoz has not been formally dismissed, but "takes a step back'' and will be on scouting duties this week.
Gattuso does not have the formal coaching license required by the Swiss Football Association, so Munoz remains nominally in his post.
A World Cup winner in 2006, the 35-year-old Gattuso effectively becomes Sion's fifth coach this season. Munoz only took charge in January.
Sion is fourth in the 10-team top division but trails leader Grasshoppers by nine points.
After seeing the first-half performance Sunday, charismatic Sion president Christian Constantin came from the grandstand to spend the second half in the team dugout alongside Munoz.
Constantin later said the players were not responding to the Spanish coach.