Wins over Man. United and Barcelona give Mourinho an exit strategy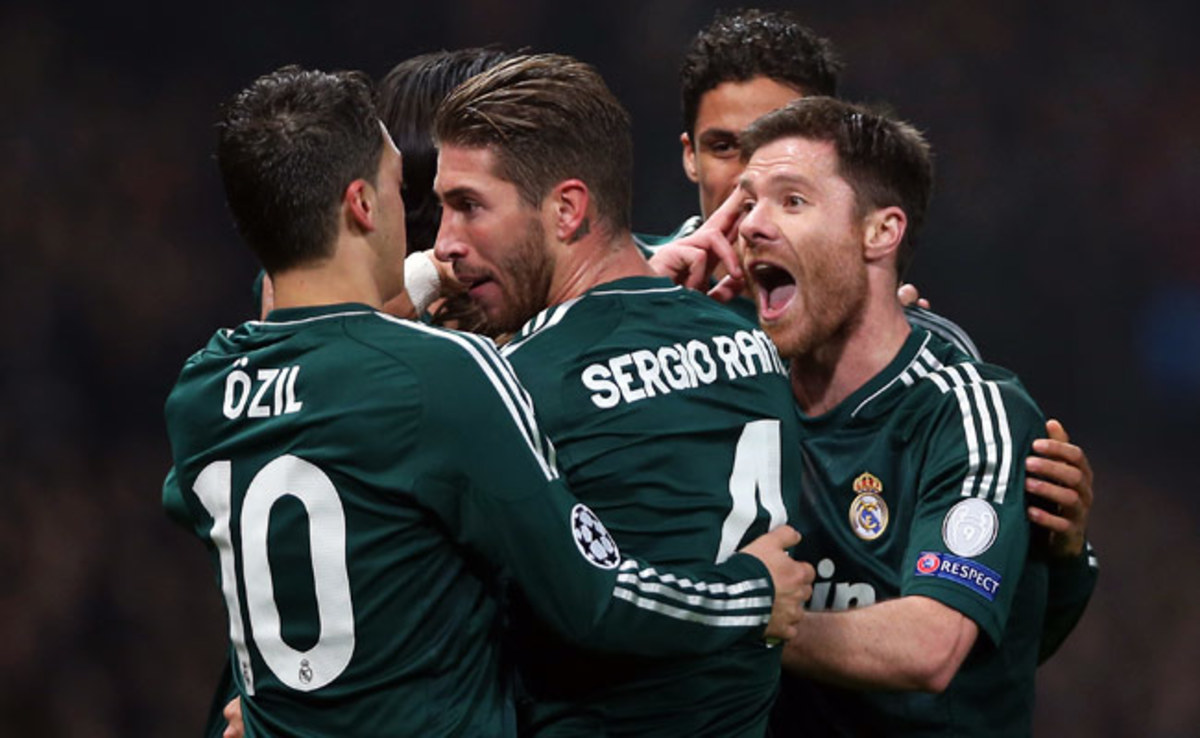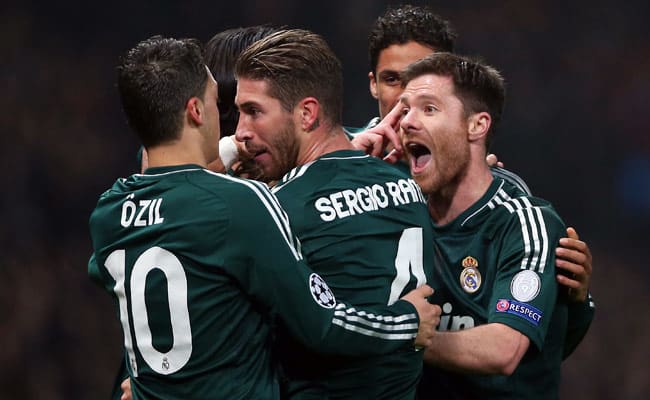 There is a phrase, borrowed from bullfighting, which the Spanish use a lot: por la puerta grande. Out through the main door, triumphantly. Maybe even on the shoulders of supporters while a crowd gathers at your feet, holding the trophy in the air -- a bloodied bull's ear, in this case, the cup with the big ears if we're talking football. There are different ways to depart after the fight, many ways to leave, and departing victorious is always best.
Barcelona, Barcelona, Manchester United. Three huge games in barely a week. Already sixteen points behind in La Liga, two 1-1 draws in the Copa del Rey and the Champions League had to be overcome, leaving Madrid on the edge. Their season could be over in March. Or, alternatively, they could be about to embark on a glorious campaign: a cup double, perhaps. These were always going to be eight decisive days for Real Madrid, days that would define their season.
With a departure looking increasingly likely, they would probably define José Mourinho's legacy too, the way he is remembered in Madrid. The man who won two major trophies from nine and finished his final season miles adrift of Barcelona? Or the man who won four from nine and clinched the trophy that Madrid fans want more than any other: the 10th European Cup, 10 years later?
The latter has not yet happened of course, but Madrid now stand well-placed to achieve just that. "We haven't won anything yet," Kaká insisted and yet emotionally this is a huge victory.
Besides, even if the Catalans win the league, there are now those claiming Mourinho to be the man who brought Barcelona's dominance to an end, who worked out a way to defeat them: from just two wins in eleven against the Catalans, his side have now gone five unbeaten and have lost just one in the last eight. Under Pep Guardiola, Barcelona lost just twice in eleven clásicos; they have now lost two in five days. The last eight games show that the balance has tipped Madrid's way.
Barcelona may be about to go out of the Champions League too -- next week they must overcome a 2-0 deficit against AC Milan -- while Madrid continue, reinforced by victory at Old Trafford.
This was a victory that even Mourinho admitted that Madrid may not have deserved of course. Nani's red card, Madrid's players admitted, changed the game. "The best team did not win," Mourinho said. Sir Alex Ferguson was so furious that he refused to talk to the media after the game for the first time in 26 years, sending assistant Mike Phelan out instead. "And that alone tells you something," Phelan noted.
While Ferguson was not doing interviews, Mourinho was doing plenty of them. Across all the televisions from all around the world, speaking in English, Spanish, French and Italian, his message was similar. When he spoke to the Spanish he could not resist another dig at Barcelona, likening Nani's sending off to Pepe's in 2010, but largely he repeated the analysis: United were the better side, I can understand why they are annoyed at the red card. There was no ranting, no self-justification. It was a calmer Mourinho, more magnanimous. More likeable.
More employable?
Maybe that's a cynical thing to say. Maybe he was just being honest. Maybe. But we're constantly told that Mourinho does not leave things to chance; nothing is coincidental, it's always for a reason. And there is little doubt that the United job would interest him, if and when Ferguson retires. There is also little doubt that, as Bobby Charlton has revealed, some at Old Trafford have misgivings. Not so much because of his managerial abilities but his character -- first expressed of course when Mourinho went running down the touchline after Porto knocked them out in 2004.
There is something curious about the fact that, pretty much ever since then, Mourinho's tone when talking about United and Ferguson is always positive, bordering even on fawning. And it is becoming more so. He always talks about their friendship: about the wine and the chats and the meetings. Of course genuine affection is one reason, and the warmth is evident, but it is hard to avoid the feeling that there is something else, an end game to this. Mourinho is charming; perhaps a little too charming.
Before the first game here, he was almost flirtatious with the British media, forgetting the bad moments, of which there were plenty, and missing no opportunity to declare his love for the Premier League, making puppy dog eyes at clubs there. Especially United. It has been almost childish in its openness and at times it has carried a hint of desperation about it. "What did you like about England," he was asked. "Everything," he replied, almost swooning, eyelids fluttering. José and England, sitting in a tree, K-I-S-S-I-N-G.
Before the second leg Mourinho was asked yet again about his future. He said something that felt like it carried a message: an I'm free! that hinted at his fear that there may not be anywhere for him to go. In paper-speak it sounded very, very much like a "come and get me plea". "My next job will be England," he noted. "If I can find a club." If. The one thing that can stop Mourinho heading to the Premier League, forcing him to stay at the Bernabéu, perhaps, or maybe heading to Paris, is the absence of an exit strategy. What happens if no one actually wants him?
In that context, last night became an opportunity: to prove himself on the pitch and off it. The Guardian's John Ashdown commented that he seemed to have confused his interview with British TV and his job interview at Old Trafford. There was of course no confusion. There is no sense in irritating potential employers. Time to charm them again.
It has been said often that surely Mourinho will leave Madrid if he does not win the Champions League; the counter-argument is more convincing and runs that surely he will leave Madrid if he does. Mourinho is a collector who came for the league and the European Cup. He has not enjoyed Spain and he has little desire to continue in the current conditions. The divisions have been smoothed over for now and the last eight days have gone perfectly for him -- from the results to Iker Casillas's press conference, from Luka Modric scoring to Diego López being Madrid's best player, as Mourinho was quick to point out -- but it is hard to see their problems being resolved long term.
There is a goal now: the tenth. Everything is easier with a European Cup in your hands, even the departure. Especially the departure. Win at Wembley in May and those options, currently fewer than is often supposed, will increase. Win at Wembley and Mourinho, the only man ever to clinch three European Cups with three successive teams, could then leave Madrid the way he wants to: por la puerta grande.
WILSON:Was Nani's game-altering red card justified?
LYTTLETON: Ronaldo shines in Old Trafford return