Ireland's Robbie Keane to miss this week's qualifier with calf injury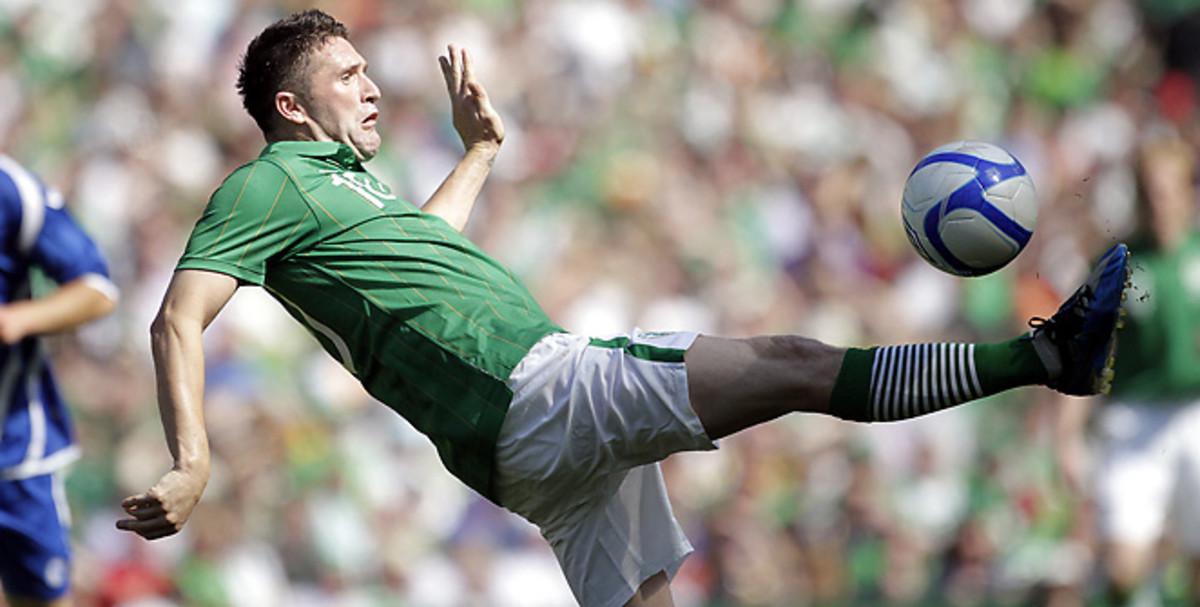 DUBLIN (AP) - Ireland captain Robbie Keane will miss his team's World Cup qualifier against Austria because of a calf injury.
The Los Angeles Galaxy forward had been set to make his 124th international appearance Tuesday.
Keane, Ireland's career leader with 54 goals, was hurt during Friday's 0-0 draw at Sweden and had a scan Sunday. He was replaced by Wolverhampton forward Kevin Doyle.
Ireland is fourth (2-1-1) in Europe Group C, six points behind Germany (4-0-1), one back of Sweden (2-0-2) and trailing Austria (2-1-1) on goal difference. The top team qualifies for next year's tournament in Brazil, and the second-place team likely will go to a playoff.