Di Vaio goal keeps Impact perfect, Red Bulls winless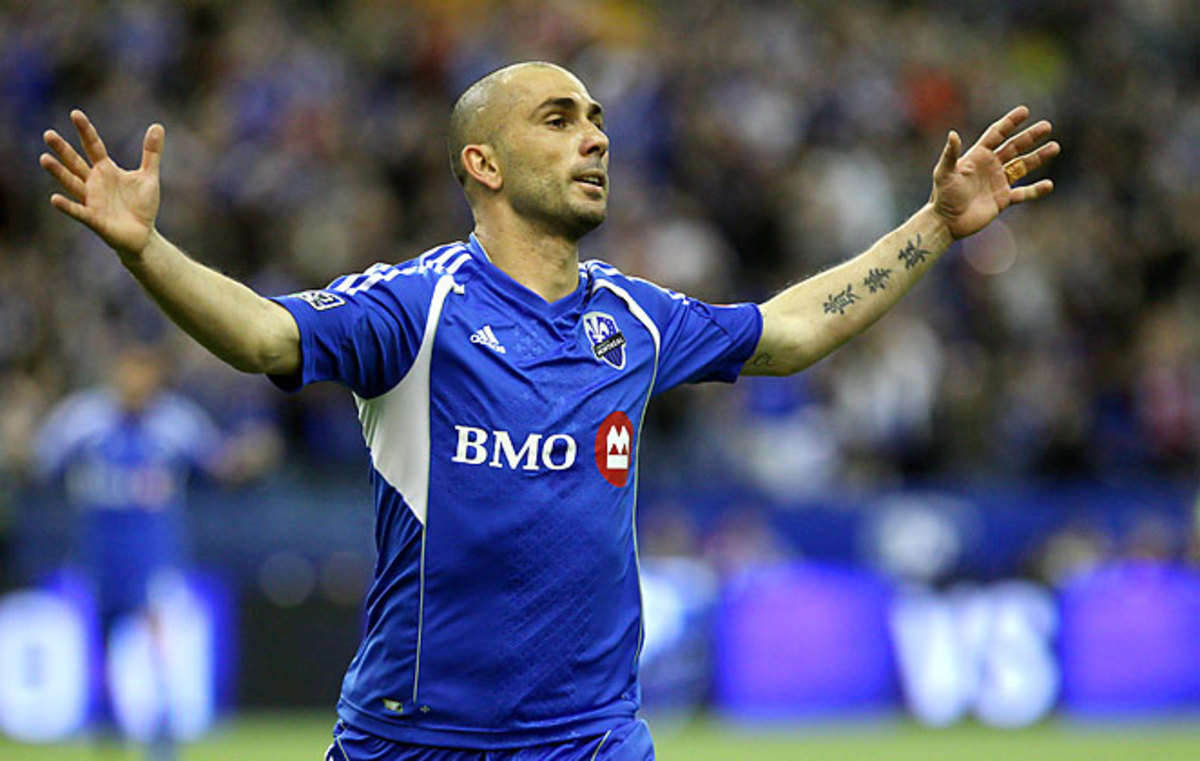 MONTREAL (AP) -- Marco Di Vaio scored in the 14th minute and the Montreal Impact beat the New York Red Bulls 1-0 on Saturday to improve to 4-0.
New York (0-2-2) finished the match short a man after defender Brandon Barklage was sent off for taking down Patrice Bernier at the edge of the penalty area in the 74th minute.
The Red Bulls had a slight edge in ball possession, but the Impact dominated the scoring chances and wasted a handful of opportunities to pad the lead.
A crowd of 26,259 saw Di Vaio whiff on a perfect setup from Andres Romero, have a shot from the left side blocked by Luis Robles and tip another ball just wide in the second half alone.
The Impact scored first for a fourth straight game in the 14th when goalkeeper Troy Perkins sent a long ball up the middle that was headed down to Bernier. The playmaker slipped a pass through the New York defense to Di Vaio, who beat Robles to the left side for his second goal of the season