Asian leader wants Europe to push for winter Qatar World Cup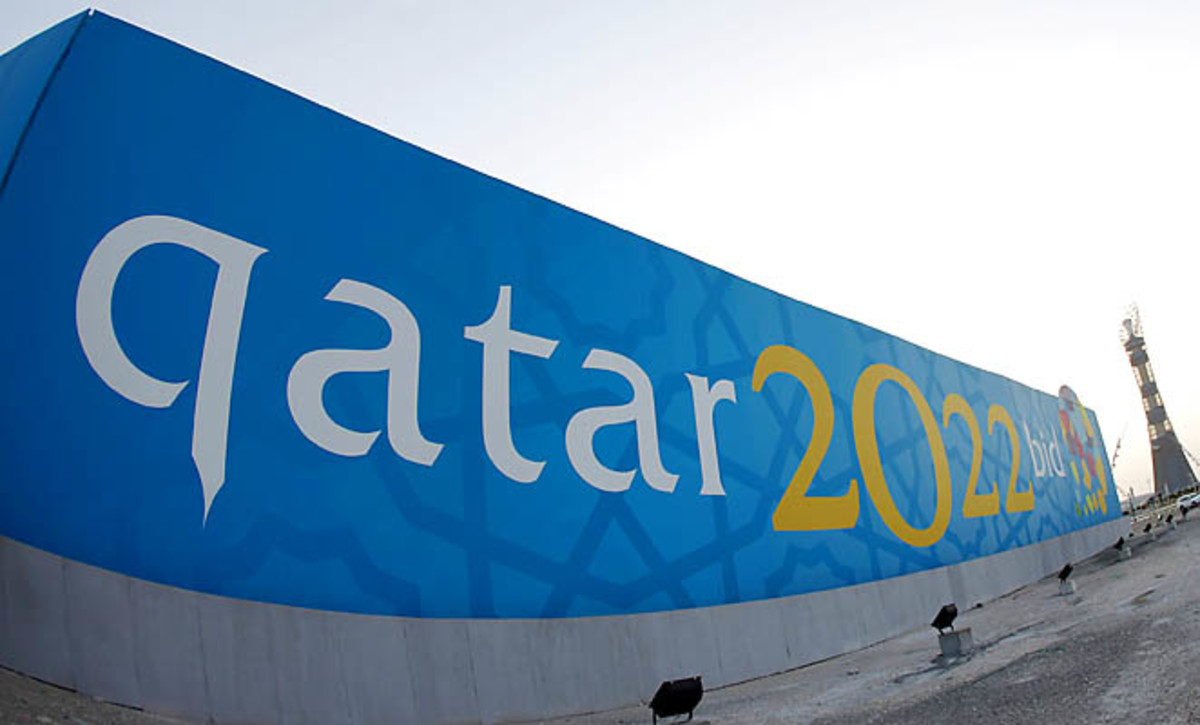 ZURICH (AP) -- European football leaders should urge FIFA to move the World Cup in Qatar to cooler winter months, according to an Asian Football Confederation presidential candidate.
Yousuf al-Serkal told The Associated Press on Wednesday that influential power brokers in Europe could lead the debate, which has intensified more than two years after FIFA chose Qatar to host in June and July 2022.
"Major clubs from Europe and also major football federations should seek with FIFA to move this competition from the summer,'' Al-Serkal said in an interview ahead of meeting FIFA President Sepp Blatter. "I think the decision should be taken now.''
"Players will not perform at the best level that they have (in desert heat). It's not only for the success of the competition ... but also for the health of the participants, and what about the fans?''
Al-Serkal said the issue is important for football, though will probably not be a factor in the May 2 presidential poll of 46 AFC member nations in Kuala Lumpur, Malaysia.
The United Arab Emirates Football Association president is competing against Sheik Salman bin Ibrahim Al Khalifa of Bahrain and Thailand's Worawi Makudi to replace Mohamed bin Hammam, who helped guide his native Qatar to win World Cup hosting rights before being expelled by FIFA.
Speculation about switching the tournament started within days of the December 2010 vote and has flared again. FIFA insists Qatar must propose any change, however. Though that could provoke a legal challenge from losing bidders, including the United States.
Still, FIFA secretary general Jerome Valcke recently suggested medical advice could be cited to justify a winter move, while European club leaders met World Cup organizers in Doha on a fact-finding trip. Wealthy clubs and leagues would be most disrupted by radically changing the traditional European football calendar.
Al-Serkal's view will hold weight due to his close ties with Qatar.
He told the AP of an "understanding'' he has with Qatari 2022 organizing chief Hassan al-Thawadi, who will compete with Sheik Salman in a separate May 2 election for Asian countries to choose one of their delegates to sit on FIFA's ruling executive committee.
"He's a smart young man,'' Al-Serkal said of Al-Thawadi. "In my opinion, he has the capability.''
Both Asian elections fill vacancies left by bin Hammam, who was banned for life in December by FIFA when he resigned during a probe into AFC accounts and commercial contracts.
Four years ago, he won a bitter election for the FIFA seat against Sheik Salman. The May 2 presidential election - to complete the remaining two years of bin Hammam's mandate - could split along similar lines. Al-Serkal and Makudi, who also represents Asia on FIFA's board, are long-time allies of the former president.
Al-Serkal said the sheik "is a good friend of mine'' but suggests his own feat in building a strong UAE national league compared to Bahrain's could be a key election issue.
"Who would be more capable of leading? A man who has developed a professional league and started a professional league in his own country, or a man who has not yet started such a competition?'' Al-Serkal asked.
Since 2003, the UAE has hosted the Under-20 World Cup, two Club World Cups and a Beach Soccer World Cup for FIFA. However, Al-Serkal said he is not seeking Blatter's specific endorsement.
"If he chooses to announce, I will appreciate it. If he chooses not to announce, I will understand,'' he said of the FIFA president, who is scheduled to attend the vote in Malaysia.