Villa Park prepared for possible Premier League playoff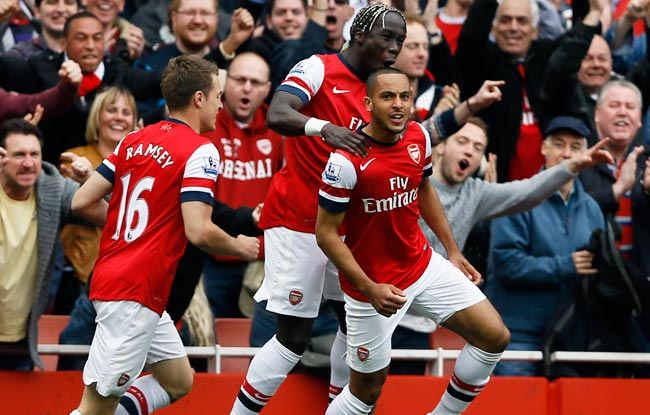 LONDON (AP) -- The Premier League says Aston Villa's stadium will host the playoff for third place between Arsenal and Chelsea if they finish level on points, goal difference and goals scored.
The match at Villa Park would take place on May 26, the day after the Champions League final in London and a week after the last round of matches in the Premier League.
Chelsea has a two-point lead over Arsenal going into their final games on Sunday. But if Chelsea draws against Everton, Arsenal can finish tied in the standings by beating Newcastle by a single goal while scoring two more than Chelsea.
Finishing in third place advances a team into the group stage of the Champions League. The fourth-place finisher must go through a qualifying round.