German legend Matthaus faced similar predicament as Lewandowski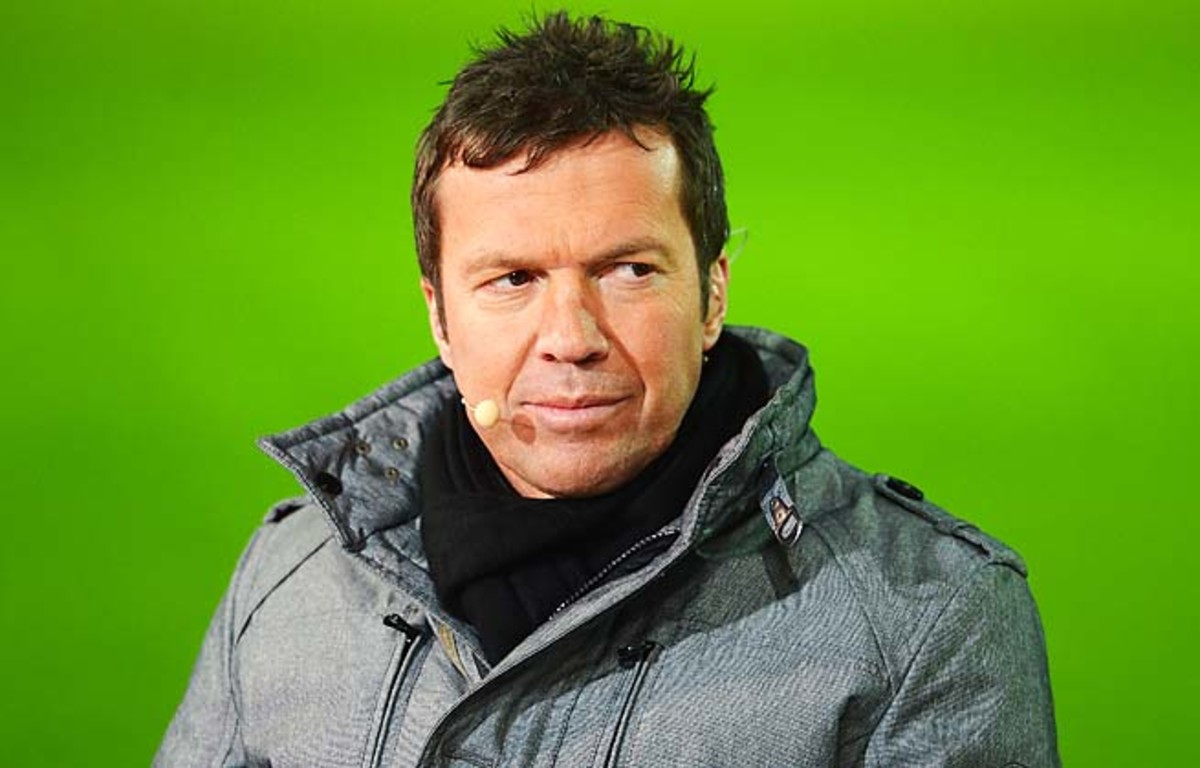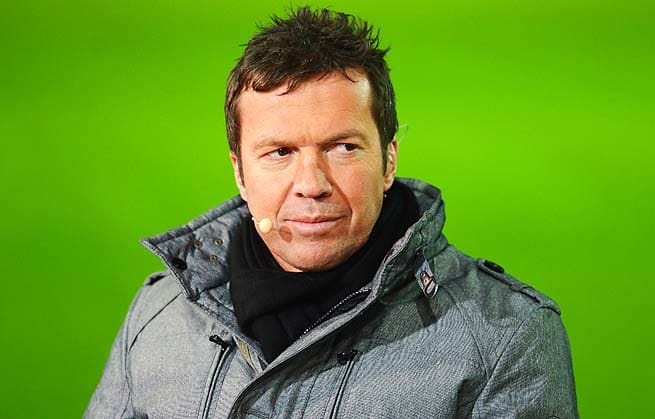 Picture the scene: the Champions League final has gone to penalties and Bayern Munich, for the second time in as many seasons, is fearing shootout heartbreak at the last hurdle. Up steps Robert Lewandowski for Borussia Dortmund: he is the club's top scorer and smashed a thumping penalty in the semifinal win over Real Madrid, but earlier this month, had a spot kick saved by Bayern's Manuel Neuer in their 1-1 draw.
On top of that, Lewandowski has reportedly told his bosses at Dortmund that he wants Bayern Munich to be his next club; a conversation in which he is said to have asked the club to reject other offers for him, and gave it the option whether to sell him this summer for a fee, or let him move for nothing, as a free agent, next summer. So Lewandowski steps up; what will happen next?
One man who has been in a similar situation is Lothar Matthaus. The former West Germany national team captain is one of the most titled players in football history. He has played in more World Cups (five) and more World Cup matches (25) than any other outfield player; he also helped West Germany win the 1980 European Championship and the 1990 World Cup. He won seven Bundesliga titles with Bayern, three German Cups and the UEFA Cup. He did lose two Champions League finals (1987 and 1999) before ending his career with a season with MLS' MetroStars in 2000.
Just weeks before he moved to Bayern, he played for Borussia Moenchengladbach, which reached the 1984 German Cup final. Its opponent was Bayern. The game finished 1-1, and Matthaus, whose move to Bayern had been made public, stepped up to take the first penalty.
"I hadn't played well in the game, but I had scored every penalty I took for the team that season," Matthaus told SI.com on Friday morning. He hit the ball over the crossbar, and Bayern won the shootout. "My confidence was affected by my performance, I made a mistake and it was the main story of the game."
Matthaus was in the position of Mario Goetze, had Goetze been able to play Saturday, rather than Lewandowski; Goetze's move is set in stone, while his Polish teammate has yet to confirm anything. But surely it can play on your mind at a critical moment?
"You get confidence from playing well, feeling good, and at that particular moment, for me, I wasn't in that condition," Matthaus said.
For Lewandowski, though, Matthaus said it's a different story.
CREDITOR: Altidore leads Americans Abroad season awards
"For the last two months we have been talking a lot about Lewandowski," he said. "I know he wants to come to Munich. They haven't signed a contract, but there is an agreement [the player has] with the club. But when you watch him play on the field, you can't detect any change in his game, or in his head. The guy is very professional, he's in very good shape and maybe he can make the difference in the final on Saturday."
Matthaus, in London to cover the game as a pundit for Sky Germany, is not the only player who suffered a penalty curse against Bayern for Gladbach; in last season's German Cup semifinal, Bayern went through on penalties, and who missed one of the kicks for Gladbach in that one? Dante, who has since joined Bayern and has been outstanding this season.
In fact, Matthaus is convinced that Bayern's all-around improvement compared to last season -- with the signings of Dante, Javi Martinez and Mario Mandzukic and improved form of Thomas Muller and Arjen Robben -- gives it the edge over its nemesis from the last few seasons.
Does that mean Matthaus thinks Bayern will win?
"Well, Bayern look like the strongest side in Europe this season, and statistically they have broken all records in Germany," he said. "Their players have confidence, but Dortmund is dangerous because of its previous record against Bayern [two losses in nine matches]."
And it could be the start of an era of greater dominance that might continue when Pep Guardiola replaces Jupp Heynckes in the summer.
"Bayern can pay the biggest wages in Germany, and their foreign players understand the German mentality -- that's what makes them so successful," Matthaus said, pointing to Dante's three years at Gladbach (and Lewandowski's period at Dortmund) before moving.
Another way of looking at it is that by signing its rivals' best players, Bayern strengthens its own team and weakens opponents. Bringing in Guardiola next season could have a similar effect.
"For sure the club is always thinking of the future, that's why it went for Pep, and this is an exciting time for Bayern right now," Matthaus said. "But if it doesn't win, to lose three Champions League finals in four years, that would be hard to cope with."
Lothar Matthaus is a pundit for Sky Germany.
WAHL: MLS, Manchester City, Yankees take risk with New York City FC