Publish date:
Champions League: Bayern Munich thrashes Roma amid goal bonanza
Tuesday's Champions League action brought thumping wins for Chelsea, Shakhtar Donetsk and, perhaps most impressively, Bayern Munich, who hammered Roma 7-1 at Stadio Olimpico. Manchester City's misery went on as it threw away a lead to draw in Moscow, while there was another defeat for Athletic Bilbao away to Porto.
Here is what caught our eye from the day's games, when a Champions-League-record 40 goals were scored:
Player of the Day: Luiz Adriano, Shakhtar Dontesk
On an evening when Bayern ran amok in Rome, it feels a little odd to ignore the claims of their players but Luiz Adriano became only the second player, after Lionel Messi, to score five in single Champions League game.
BATE Borisov had been unbeaten at home this season, and had drawn both its Champions League games, but it fell behind to Alex Teixera's goal after 11 minutes and it was downhill from there. Before this week, no side had previously scored five before halftime away from home, and, although Bayern beat Shakhtar to that tally, the Ukrainians soon became the first side to score six before the break.
Luiz Adriano got the second from the penalty spot, Douglas Costa added a third, and then it was all about the striker. His next three goals came in the space of eight minutes, all of them finished clinically from within eight yards of goal. This was a masterclass in finishing. He added Shakhtar's seventh from another penalty late on for good measure.
• MORE: Woman avoids being crushed by debris as Shakhtar's stadium is shelled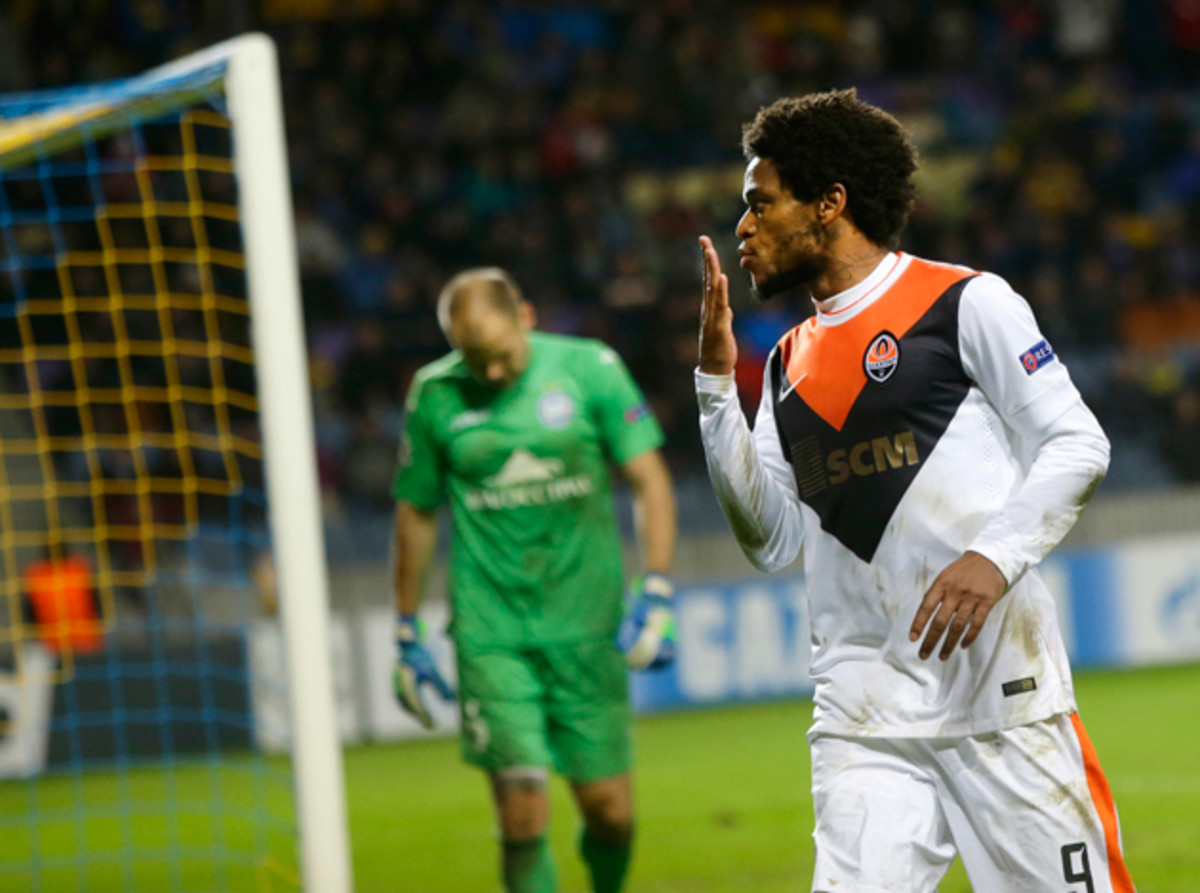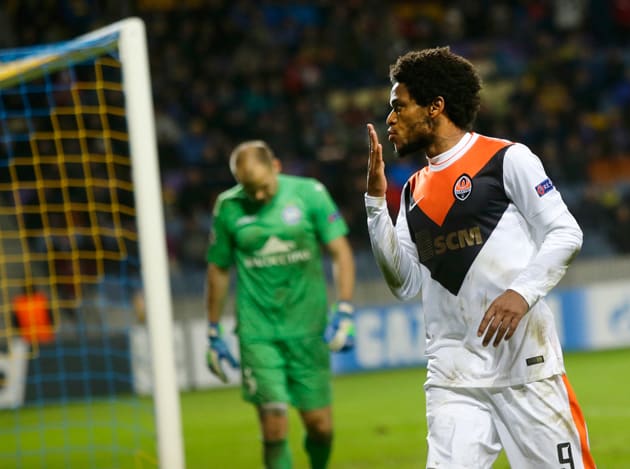 ​
Goal of the Day: Neymar, Barcelona
Barcelona's defeat away to Paris St-Germain means there will continue to be doubts, but there are signs that manager Luis Enrique is beginning to create something extremely potent at the Catalan club, which beat Ajax 3-1. Barcelona still hasn't conceded a goal in la Liga, while the rapid-fire passing remains as slickly impressive as ever.
Neymar, in particular, looks a more settled and more effective player this season than he did last, and his opener against Ajax was a wonderful goal in the great Barcelona tradition: a blur of passes – the last of which came from Messi – to move from halfway to the edge of the box, and a glorious finish swept just inside the post from the left side of the area.
Turning-Point Moment of the Day: Man City cracks
At halftime, Manchester City was cruising away at CSKA Moscow. The defending EPL champion was 2-0 up and, so rickety was the Russian club's back line that it seemed City could score almost at will. In fact, 2-0 probably didn't fully reflect City's dominance. CSKA switched to 4-4-2 at halftime, bringing on Seydou Doumbia, and slowly it began to create chances.
City still seemed to be in control of midfield until, with 26 minutes remaining, Vincent Kompany failed to track the run of Ahmed Musa, who crossed for Doumbia to bundle the ball in from close range. Suddenly there was panic. Not concentrated panic, but a palpable sense of unease when CSKA went forward.
The penalty that brought the equalizer six minutes from time for Bebras Natcho may have been soft, but it had been coming. City now faces an uphill task to qualify for the knockout stage, although it would have been worse had it not been for Roma's demolition.
• ​DEITSCH: Q&A with Rebecca Lowe on EPL, life in America, more
Surprise of the Day: APOEL hangs with PSG
It was a day when the shocks came in the margins of victory rather than in the results themselves, but it was perhaps a bit of a surprise that APOEL Nicosia held Paris St-German for so long. It's true that the French champion has had a slow start to the season, sitting seven points behind Ligue 1 leader Marseille, but still, this was a ground-out victory, secured only three minutes from time as a grounded Edinson Cavani hooked the ball over the line to secure a 1-0 win that took PSG above Barcelona to the top of the group.
Major Takeaway of the Day: Bayern hits its peak
It's probably true that Roma played into Bayern's hands, but still, this was a game that recalled both in scoreline and the pattern of goals Germany's demolition of Brazil at the World Cup. In a first-half whirl that had the Bundesliga champions 5-0 up after 36 minutes.
This was an apotheosis of a sort, Pep Guardiola's vision come to life. For much of the game Bayern seemed to be playing with only two defenders, as Philipp Lahm and David Alaba advanced. Xabi Alonso, who has been such a vital presence this season, was the pivot in midfield and at the front end there was a glorious swirl of five forwards. Roma had no way of dealing with it as it slipped to a 7-1 defeat. The question is whether better sides are as susceptible.
Late Twist of the Day: Schalke's dramatic PK
Sporting had fought its way back into the game in Gelsenkirchen, coming from 3-1 down to pull level at 3-3 despite being reduced to 10 men. But then, in the final seconds, Adrien Silva, the man who had made it 3-3 was penalized for a handball, and Cameroonian forward Eric Maxim Choupo-Moting converted the penalty to given Schalke a much-needed 4-3 victory.