Ex-teammate, La Masia coach recall Lionel Messi's early days, persona
Before Lionel Messi was Lionel Messi he still wowed his teammates and coaches. A former youth teammate and Barcelona B coach share their recollections of Messi's early days.
When he saw 16-year-old Lionel Messi for the first time, Barcelona youth coach Ángel Guillermo Hoyos quickly noticed he didn't belong with players his own age. Messi would only make one appearance for Hoyos's Under-16 team before joining the U-19s, after Hoyos implored academy director Josep Colomer to move him on.
"I [quickly] realized the extraordinary things we were seeing," Hoyos told SI.com about his first moments with Messi. "Really, we're seeing a player who has cut a path through the history of football, writing many pages of gold."
Messi played on four teams officially, as well as making his first-team debut in a friendly against Porto, before the 2003-04 season finished. Former mentor Hoyos and childhood teammate Lucas Scaglia, now with expansion franchise Jacksonville Armada of the North American Soccer League as manager and midfielder, respectively, recounted to SI.com their memories of Messi as he prepares for his fourth Champions League final.
Barcelona 2009, 2015 represent spirit of coaches Guardiola, Luis Enrique
​Scaglia, who played with Messi from age 4 at Newell's Old Boys before Messi left for Spain at 13, said he didn't think much of his friend's transcendent skill at the time.
"We were very young. I don't think anybody expects their friend will become the best player in the world," Scaglia said. "You think that he'll end up playing in the first team at the club, but you can never imagine that he'll do what he's doing."
The details of Messi's ascent are well known by now: A growth hormone deficiency nearly derailed him early, but Barcelona was so impressed with his skill that the club was willing to pay the $1,000 a month it would cost to treat. As a gesture of his determination, scout Carles Rexach got Messi's signature on the back of a napkin.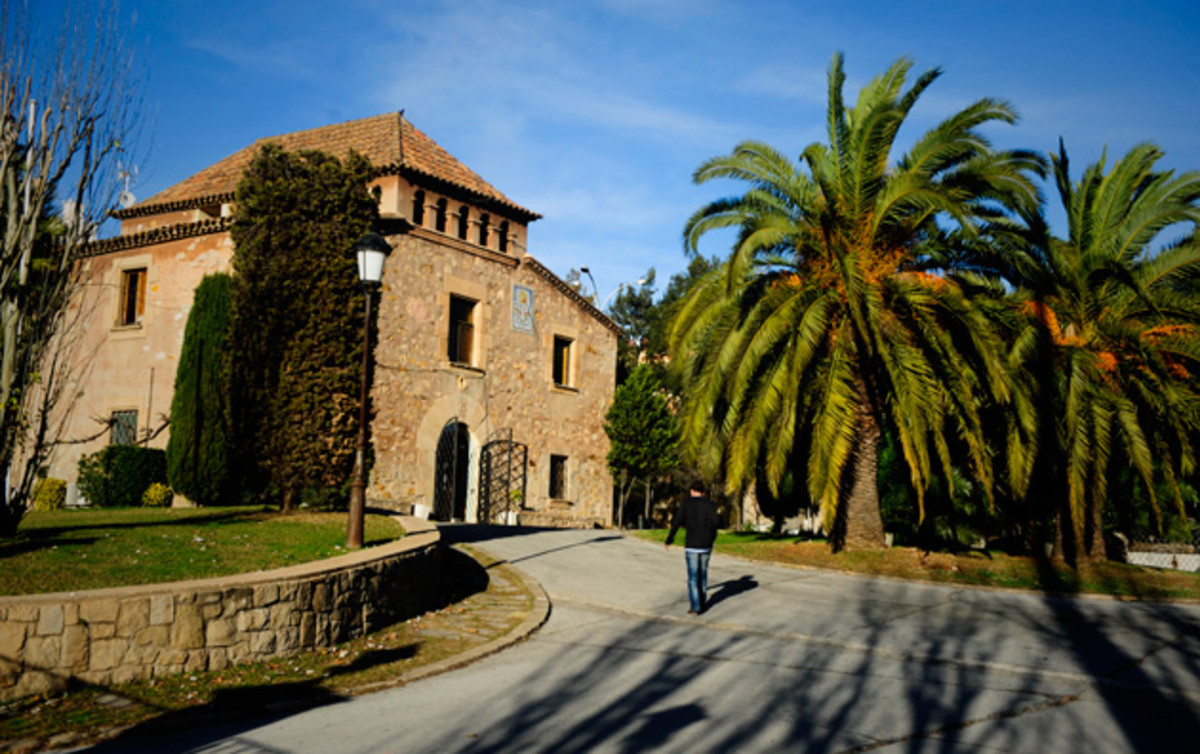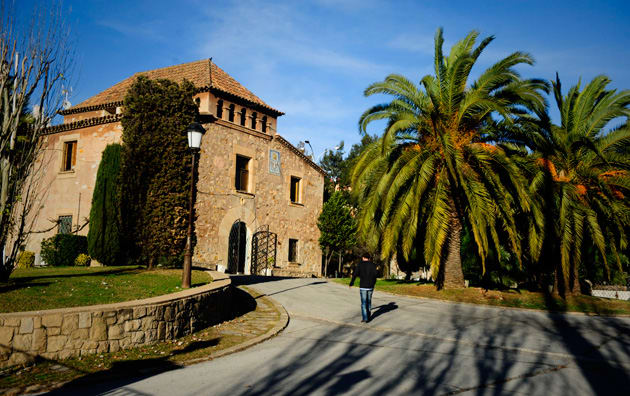 So Messi joined La Masia, Barça's fabled youth academy, and was far smaller than almost all of the players in his age group. Bigger and stronger forwards find it easier to stand out at most clubs around the world, but Messi fit right into Barcelona's brain-over-brawns philosophy.
"He was always a guy with the capability to find solutions because of his faster mental capacities. He didn't need physical contact to be able to play his game," Hoyos said. "He had ability, skillfulness, mental conditions that made the difference."
Hoyos said the technical staff defined Messi as a silent leader with great team sense and deep affection for his teammates and club. He would stick around after training to help the coaches collect equipment, using it as an excuse for conversation.
Hoyos and Messi bonded almost instantly, united by their shared background and values, coming from neighboring towns of Rosario and Córdoba, Argentina.
"It was the start of a very friendly, very honest relationship," said Hoyos, who still speaks frequently with his former player. "In all these 13 years that we've known each other, we've been very careful to maintain the great relationship that we have."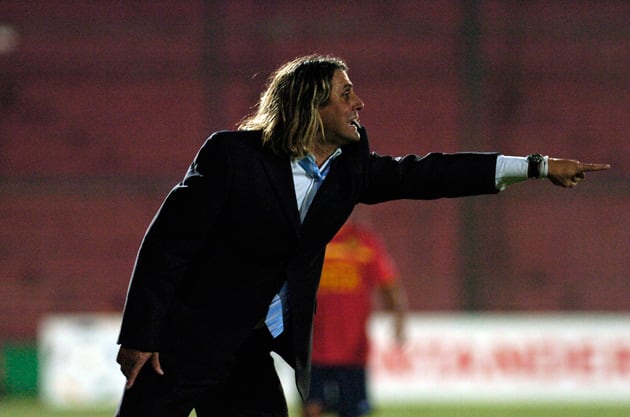 Since July 2003, when Hoyos first watched Messi in training, the 5-foot-7 forward has scored over 400 first-team goals and won four FIFA World Player of the Year awards, among a mountain of other trophies and awards. Hoyos and Scaglia describe him as una persona sencilla, a simple person—somebody who has managed to resist the gaudy distractions of his fame.
Barcelona, Arsenal, PSG, Wolfsburg capture European domestic cup titles
No player close to Messi's stature gets to those heights without possessing at least a bit of an ego, but his dutiful personality made reports in early 2015 of a major rift between Messi and Barça manager Luis Enrique that much more eyebrow-raising.
Looking back on it nearly half a year later, it seems likely the nature of their relationship was misinterpreted.
Problems inside big clubs are often multiplied by those whom it suits, especially in the football-heavy daily sports papers of Spain, which can be extremely partisan.
"I still believe it hasn't been everything that has been written or has been spoken," Hoyos said. "There are many interests, and because of this, one has to be careful in writing or speaking when [these situations] come up because there are many things that aren't true."
Rarely does the outside world get an accurate sense of what happens inside dressing rooms, especially at the most popular clubs in the world. The truth is probably closer to what defender Jérémy Mathieu told Radio Monte Carlo in late January, as the scandal continued to circulate.
On verge of treble, winning proves to be Barcelona's elixir after turmoil
"For a foul that wasn't given [in training], Leo blew his top. Things got tense. They said a few things to each other," Mathieu said. "The coach came to speak to him in the dressing room afterward, and that's that. It happens at every club, but because it's Barcelona, it's made out to be this huge thing."
Scaglia added: "The truth is, these are things that people imagine. Nobody knows, so it would be wrong to talk about it without really knowing the topic."
The media and people who buy sports papers love a good circus, it seems, especially when it supposedly involves the world's best player being selfish. Still, living in such a turbulent situation doesn't seem to have changed Messi. The hotter the spotlight becomes, the more he recedes from the public eye. Such is his desire to live a private life that Hoyos remains wary of sharing any stories of Messi's younger days, unsure what the player would rather be kept private.
All anybody sees of Messi is what he wants them to see. On the field, he covers his mouth when he speaks to ward off lip-readers. The 77 million people who "like" his official Facebook page mostly see photos of him with family and plugs for various sponsors (Forbes estimated his 2014 earnings at $65 million, nearly one-third of which came from endorsements).
"What you see today is the same thing he's always been," Scaglia said. "He's a very simple, modest person who loves to be around his family."
Because of his simplicity, perhaps the greatest illusion to Messi's brilliance is that it might be replicable. Breaking down his movements in possession reveals the antithesis of most dribblers' histrionics.
Positioning, possession, pressure define Barcelona's famous philosophy
He rarely comes to a dead stop to dance on the ball. Instead of rabonas and elásticos, Messi relies on continual movement, body feints, agile touches and a quick change of pace to leave defenders in the dust.
Messi's deft footwork and omniscience on the field—he seems to know what defenders will do before even they do—often evades description as he evades opponents. He makes professionals look amateur, both those who are compared to him and those trying in vain to mark him.
Messi has his own gravitational pull, causing rational defenses to panic and individuals to stumble over themselves—a sensation Jérôme Boateng knows all too well—in an attempt to stifle him. As soon as they lunge, thinking the ball is within tackling distance, he taps it from left foot to right foot, and he's gone.
"We were surprised at the capacity of his skill and his determination with the ball," Hoyos said, making an inevitable comparison that has followed him since the early days of his career. "Always, in Argentina, when a player comes up who has certain important characteristics, he's compared with [Diego] Maradona."
In 2007, Messi scored a goal remarkably similar to one of Maradona's most famous efforts, dribbling through six Getafe defenders in a manner reminiscent of Maradona's mazy jaunt against England at the 1986 World Cup.
Messi plays with an unassuming work rate and cold deference of a robot, rarely showing emotion. He walks around the attacking half of the pitch, a lumberjack tapping his axe into a piece of wood before splitting it in one swift motion. Put the ball at his feet, and watch him jolt to life.
Lionel Messi's complex legacy stays in crosshairs for everyone but himself
Perhaps the only way to stop Messi is to kick him, but even that rarely draws a reaction. He doesn't dive or complain to referees, preferring to dust himself off with a wry smile anytime a tackle comes his way.
In the build-up to Saturday's final against Juventus, opposing goalkeeper Gianluigi Buffon has dubbed Messi "an extraterrestrial who plays with us humans."
Thierry Henry, a former teammate and world-class forward himself, summed it up more succinctly: "Leo is just a freak."
Despite the mass of words preceding it here and the endless blocks of text written elsewhere, former manager Pep Guardiola offers the only valid course of action regarding Messi.
"Don't try to describe him. Just watch him."