Insider Notes: Bedoya on the move, Platini confident in FIFA campaign
Grant Wahl has insider notes on Alejandro Bedoya's future and Michel Platini's confidence in winning the FIFA presidency.
Look for U.S. national team midfielder Alejandro Bedoya to make a move from his French club, FC Nantes, in the next year. I'm told that talks are ongoing between Bedoya's representatives and the Philadelphia Union, which nearly acquired him at the end of the recent transfer window. A German Bundesliga team was also heavily interested in Bedoya, who could move in January or next summer.
One question is whether Philadelphia would still want to move for Bedoya if the Union would have to wait for another year.
Bedoya has started once and made four Ligue 1 appearances so far this season.
Here are a couple more insider items from around the soccer world:
Platini expected to get key FIFA endorsement
Mailbag: Favorite interviews, Chelsea, Sporting KC, Anthony Martial
A new FIFA president will be elected in February, and most of the insiders I've spoken to think UEFA president Michel Platini will win. In fact, they don't think he would have announced his candidacy unless he knew he would win. The key endorsement for Platini is expected to come from Kuwait's powerful Sheikh Ahmad, a FIFA Executive Committee member (and IOC official) who would be able to deliver the Asian vote.
U.S. Soccer's vote remains up in the air. There would be an incentive to vote for Platini if you know he'll win, but U.S. Soccer also blames Platini for losing out to Qatar in the World Cup '22 hosting vote.
Italy wary of England's TV money
An official from a top Italian team tells me everyone on the Continent is concerned about how next season's gigantic TV money infusion into the Premier League will affect the balance of power in Europe. He says the bottom five teams in the Premier League will be as wealthy as the top five Italian teams. 
One impact will be clear: Even more good players will go from the Continent to the Premier League. But he doesn't necessarily think it will help English teams do better in Champions League. In fact, he argued that it could cause English teams to focus even more on the Premier League at the expense of the Champions League.
The Many Faces of Jose Mourinho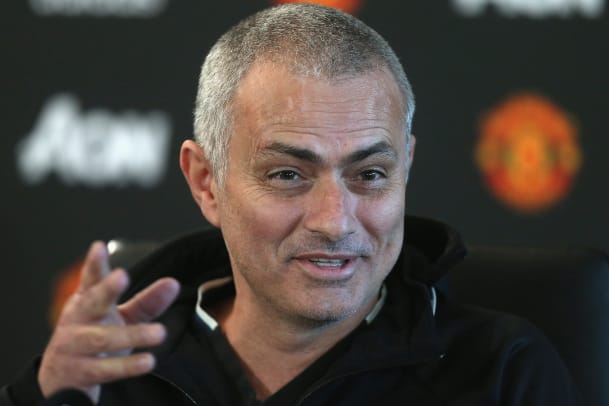 ​