The key issues, arguments in Lionel Messi's tax fraud case
Could Messi be found guilty of tax fraud? SI legal expert Michael McCann sheds light on the case and how each side will argue.
Did Barcelona star Lionel Messi collaborate with his father, Jorge Horacio Messi, in a criminal scheme to avoid paying over €4 million in taxes to the government of Spain? Or was the 28-year-old Argentina captain a mere innocent and unaware bystander as his father managed all of the money and the accompanying bank accounts?
Messi and his father, who together have paid more than €5 million to the Spanish government in efforts to remedy unpaid taxes and related interest fees, are scheduled to stand trial in Barcelona between May 31 and June 3 for the crime of tax evasion. If convicted, Messi could be sentenced to a prison term, with the state attorney suggesting a sentence of as long as a couple of years. Given that Messi lacks a criminal record, any sentence would likely be shorter than the term sought by the state attorney.
As Messi wins another Ballon d'Or, his evolution as a superstar continues
Generally speaking, tax fraud refers to when a taxpayer intentionally or knowingly fails to pay taxes. Under Article 305 of the Spanish Criminal Code, tax fraud refers to "he who by action or omission defrauds the Public Treasury" of at least €120,000.
There is debate in Spain about how the word "defraud" should be interpreted and the extent to which it requires intent or knowledge for proof of guilt.
Still, under a conventional understanding, tax fraud is different from when a taxpayer fails to pay taxes because of ignorance or unfamiliarity, such as when a taxpayer misapplies applicable tax rates or misuses deductions. Tax fraud normally means the taxpayer actually knew better and tried to scheme the system.
Messi's chief defense is that he did not know better and, just importantly, could not have known better. He maintains that his father has always handled his finances. Further, Messi insists that he automatically goes along with father's recommendations on questions about investments and related financial transactions. Messi evidently trusts his dad and his dad's business instincts.
Notwithstanding this tax controversy, the Messis' father-son arrangement has seemingly worked well. With the father handling the business side of his son's career, Lionel Messi has expended his time and energy on becoming arguably the world's best player. He is also one of the wealthiest athletes on Earth, with a net worth reportedly in the ballpark of $200 million.
Best photos of Lionel Messi throughout the years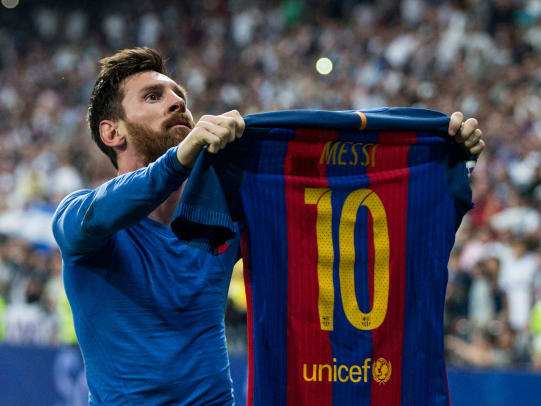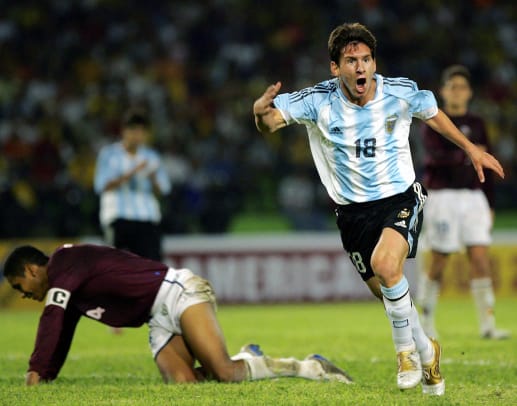 Messi thus argues that he was not in position to detect any misconduct by his father. Along those lines, Messi contends that even if his father, as Spanish tax authorities assert, used offshore tax havens in Belize and Uruguay to hide money generated from Messi's image rights, Messi himself would not have known about this activity. He thus would not have committed fraud since there would be an absence of intent or knowledge.
Interestingly, prosecutors declined to endorse the criminal case against Messi due to their assessment of the evidence as, on balance, favoring Messi's portrayal. Tax authorities and the local state attorney disagree. They maintain that Messi knew far more about his financial doings than he now claims. They'll need to prove it through evidence and witness testimony.
With that in mind, watch for the state attorney to attempt to introduce statements, emails and other exchanges that depict Messi—who has signed numerous endorsement deals—as conversant on financial matters. Witnesses, including business executives with whom Messi has interacted, might also be called to testify. The state attorney would expect them to say, in so many words, that they recall Messi as curious about business topics.
Messi, in contrast, likely plans to utilize evidence and witnesses—such as his father—that portray him as so trusting of his father that he would not question business decisions. To be sure, the dynamics of this father-son relationship will be critical in understanding whether Messi would be ignorant of important transactions related to his earnings and publicity rights. The fact that prosecutors' declined to pursue a criminal case against Messi indicates that there may be vulnerabilities in the state attorney's arguments that Messi can exploit. With that in mind, the less Messi is depicted as business savvy and involved in his financial matters, the weaker the case against him.
It is possible that the May trial won't ever come to pass. Messi could work out a plea deal prior to the trial date and eliminate this controversy from clouding his career and interfering with a busy schedule. Yet for the time being, Messi faces a trial that could not only harm his career but, more importantly, threaten his freedom.
Michael McCann is a legal analyst and writer for Sports Illustrated. He is also a Massachusetts attorney and the founding director of the Sports and Entertainment Law Institute at the University of New Hampshire School of Law. McCann is also the distinguished visiting Hall of Fame Professor of Law at Mississippi College School of Law.