Minnesota poised to join MLS in 2017, with name change
It's looking increasingly likely that Minnesota United FC will enter MLS in 2017, and it's looking increasingly likely that it will do so with a new name.
It's looking increasingly likely that Minnesota United FC will enter MLS in 2017, and it's looking increasingly likely that it will do so with a new name.
United was extended an MLS invitation in March 2015 and it spent the next seven months working on securing a site for a new privately-financed stadium, which will be constructed on the west side of St. Paul. It's scheduled to be ready in 2018. But the club (soon to enter its sixth NASL season) and MLS don't want to wait that long, according to multiple sources, necessitating a temporary venue. SI.com reported in September that the University of Minnesota's TCF Bank Stadium and the Minnesota Twins' Target Field were the best options and Northern Pitch claimed last week that United was leaning toward the former. A source has since confirmed that report to SI.com.
Although Twins owner Jim Pohlad is a United investor, TCF Bank Stadium probably makes more sense thanks to greater scheduling flexibility and its configuration. The Golden Gophers play on artificial turf but the new MLS stadium will have a natural grass field.
One source told SI.com that there is only a "slim" chance Minnesota waits until 2018, while another said the NASL already is planning on playing its 2017 season without United.
• Subscribe to get the best of Sports Illustrated delivered right to your inbox
While Minnesota in penciled in for next year, Atlanta United FC's entry is inked. And that apparently has caused some consternation among those who believe it might look strange to add two Uniteds in the same season or operate a league with three. The question of dibs (assuming D.C. didn't exhaust the permissible number of Uniteds) is a complicated one.
Atlanta was confirmed as an MLS market in April 2014, nearly a year before Minnesota. But the latter began using 'United' in early 2013 and arguably has a stronger claim on the name. Owner Bill McGuire, who rescued the club in late 2012, spent more than 15 years running healthcare giant UnitedHealth and hoped his reborn, rebranded team would unify fans from the Twin Cities who'd cheered for the Stars, Thunder and Kicks. Atlanta had a clean slate and seemed to pull the name out of thin air. Its connection to one of soccer's most common monikers is more tenuous.
"The word 'United' has long been associated with the beautiful game around the world," AUFC president Darren Eales said upon the unveiling. "It has particular resonance for Atlanta, as a transport hub in the Southeast, as a multi-cultural, international city and as a club committed to community."
Whether that's sufficient isn't the issue. In MLS's eyes, Atlanta United was part of the league first and as one source said, "[Owner] Arthur Blank is very good at persuading people."
High-level discussions concerning the nickname conflict still were taking place following January's MLS draft, leaving Minnesota little time to handle branding and apparel issues ahead of a 2017 move. And while no one could confirm that a final decision has been made, a second source with knowledge of the conversations said MLS was "inclined to say 'no'" to Minnesota and that he didn't expect the league to allow three Uniteds.
Multiple sources said that there was no issue with Minnesota's popular gray and blue logo, which features a shield, loon and star, and one said that it could easily be tweaked to reflect a new name like Minnesota FC.
Critiquing the 2016 MLS uniforms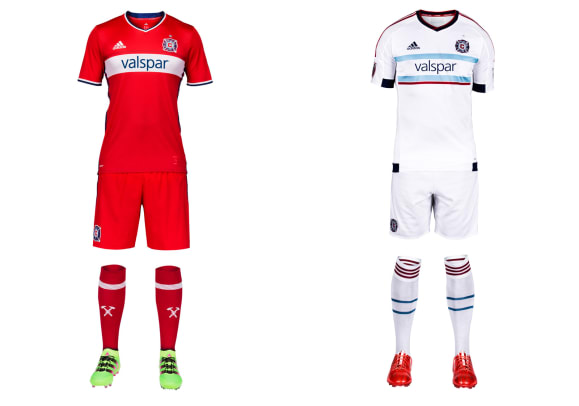 ​
LAFC, Miami and beyond
Los Angeles FC is still targeting 2018 to join MLS in its new stadium, while the timeline for David Beckham's Miami entry remains more fluid. The league prefers to avoid adding just one expansion team in a given year for scheduling, alignment and logistical reasons, but it's already demonstrated a willingness to be flexible on Beckham's behalf. That flexibility now may include voting to allow the retired midfielder to sell the majority of his discounted ownership stake to a third party. Beckham paid $25 million to get in under the terms of his 2007 contract with the LA Galaxy. Minnesota is paying $100 million.
Last week, in a report that a league source described as "very accurate," The Miami Herald claimed that Beckham was searching for partners and had received "vast interest" from the likes of Chelsea owner Roman Abramovich and Paris Saint-Germain owner Qatar Sports Investments. The same source called QSI the "front-runner" and on Tuesday, SI.com's Grant Wahl reported that Beckham's group has been meeting with QSI. The MLS board of governors would have to approve any sale by a 2/3 majority. Considering the league's interest in Miami, along with the the price of building the Overtown stadium and getting the club up and running, a 'yes' vote seems inevitable.
Renderings vs. Reality: Why do stadium designs frequently change?
When Miami enters, MLS will have reached the 24-teams-by-2020 threshold it targeted in 2013. Then it will begin setting a course for 28. Sacramento and St. Louis appear to be the early favorites for teams 25 and 26. The former, which has set USL attendance records, already has an investor group and control of a piece of downtown property suitable for a new stadium. It would take about a year-and-a-half to construct.
MLS is expanding quickly and it feels no pressure to add even more teams before 2020, leaving Sacramento with little choice but to bide its time and prepare. If Republic gets the green light this year, it certainly could have its Railyards facility up and running by 2019, if not earlier.
St. Louis has become far more attractive thanks to the departure of the Rams and the potential access to some of the $400 million in public funding that was proposed for a new NFL stadium. A riverfront MLS arena would be far less expensive, and the league believes that securing ownership wouldn't be a problem.
"We are very excited about the possibilities in St. Louis. We believe it's MLS-ready," commissioner Don Garber told the St. Louis Post-Dispatch this month. "We've got a lot of work to do as it relates to determining a stadium solution, and figuring out who ultimately can be the owner of the team. But, overall, we're very focused on St. Louis as a potential expansion market."
The expansion bid's point man is Dave Peacock, the former president of Anheuser-Busch who currently chairs the St. Louis Sports Commission. He's responsible for pulling an ownership group together and likely would be a minority investor.
One source told SI.com that the league might be waiting for St. Louis (or another market) to "mature" so it can announce two expansion sites simultaneously. Sacramento and St. Louis anchor the country's 20th and 21st largest media markets, respectively.
San Antonio also is back on the league's radar following the purchase of a USL franchise by Spurs Sports & Entertainment. There is definite MLS ambition in the Alamo City, but San Antonio FC is just getting started and one source said that the club likely will need three to four years to lay the groundwork for the potential jump.