Alex Morgan: 'Slim to no chances' of new USWNT CBA before Olympics
U.S. Soccer president Sunil Gulati had indicated previously that it was a possibility.
U.S. women's national team star forward Alex Morgan says that there are "slim to no chances" of a new collective bargaining agreement between the U.S. women and U.S. Soccer being in place before the Olympics.
U.S. Soccer president Sunil Gulati, speaking a month ago at Copa America Centenario, indicated that it was a possibility, adding "we're going to do everything we can to get that done in a timely fashion," while also stopping short of committing to the deadline. The current CBA, which is at the center of the on-going equal pay dispute between the U.S. women and U.S. Soccer, expires at the end of 2016 and is valid until then, a federal court ruled last month. The CBA's no-strike clause prohibits the U.S. women from threatening a work stoppage ahead of next month's Olympics. 
"No I don't see that happening," Morgan said to SI Now's Maggie Gray in regards to the timing of the completed CBA talks. "The Olympics is a month away and we're still pretty far away. So I'd say that that's slim to no chances."
Morgan says she expects the talks to be "ongoing for a while," while adding she believes the players' filing with the Equal Employment Opportunity Commission has helped in their battle for better pay and working conditions. 
"It's still ongoing, and I think it will be ongoing for a while," Morgan said. "Our new contract starts next year, and so there's a lot of negotiations going on right now. I think the complaint filed has definitely helped us, because you just see that fans are so supportive of us, it's the right thing to do for the federation to step up and say 'O.K. we're going to pay them fairly and equal,' so we're continuing that fight.
"I think the one thing that is unfortunate is that we want to focus on playing our best, and I feel like some of that attention is taking us, from off the field things. A month or two ago we had decided that no matter what results came from the complaint or the lawsuit or whatever it may be, we're going to focus on the Olympics and we won't be doing anything more legally ... we kind of made that pact as a team and we've stuck to it and it's really helped with our focus."
GALLERY: USWNT, USMNT year in photos
U.S. Soccer in 2016: USMNT and USWNT year in photos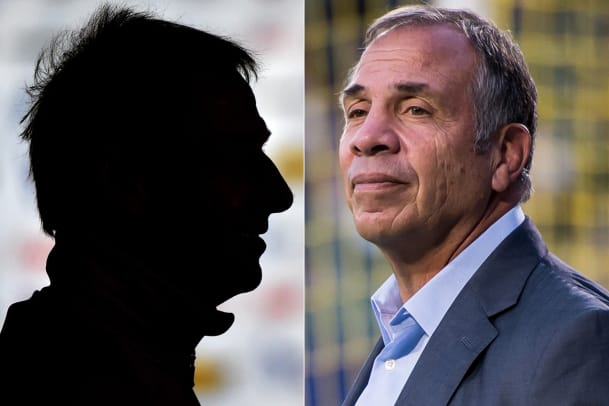 The U.S. women face South Africa and Costa Rica in a pair of send-off friendlies later this month before heading to Brazil, where it will play New Zealand, Colombia and France in Olympics group play. The U.S. women are aiming for a fourth straight gold medal and fifth overall.