In a bind, Argentina looks to Messi again entering World Cup qualifier vs. Brazil
On the cusp of being in World Cup qualifying peril, Argentina turns its eyes once again to Lionel Messi to provide the antidote.
If there is any consolation for Argentina, it is to imagine how bad this would have been if Lionel Messi hadn't reversed his decision to retire from international play. The 2014 World Cup finalist faces Brazil on Thursday sitting sixth in the CONMEBOL qualifying table for 2018, not even in the playoff spot. There are still eight games to go, and there are three teams all within a point of each other, but a defeat in Belo Horizonte–and Brazil has never lost a home qualifier–would start to place Argentina's participation in Russia in real jeopardy.
But at least Messi is back having missed the last two qualifiers–a draw in Peru and a home defeat to Paraguay–with a groin injury. And at least when manager Edgardo Bauza replaced Gerardo Martino at the beginning of August he was able to coax Messi out of international retirement. The figures are stark: in three qualifiers with Messi, Argentina has taken nine points; in seven without him it has earned seven.
Yet it shouldn't be like this. As brilliant as Messi is, if there is any country in the world that shouldn't be reliant on one creative player it is Argentina. This is not some footballing backwater or nation with a tiny population that produces one great player every generation or two. This is a squad replete with high-class attacking midfielders and forwards: Angel Di Maria, Ever Banega, Sergio Aguero, Gonzalo Higuain, Ezequiel Lavezzi and Angel Correa. Bauza has left out Javier Pastore, Erik Lamela and Paulo Dybala. And yet, in a sense, that is part of the problem.
From Brazil to China, 10 key developments in October's World Cup qualifiers
Given the raw materials, the temptation was to try to pack the side with attacking talent and, rather than thinking of balance, try to create a team for the ages, not merely a successful side but one that would be loved and remembered across the world for the beauty of its play. If there was any logic to Diego Maradona's team selections before and during the 2010 World Cup–and there probably wasn't–that was it.
Sergio Batista, who succeeded Maradona, spoke of trying to make Argentina play like Barcelona, an always doomed ambition given both the uniqueness of the Barcelona method and how little time international sides have to practice together. The result was stodgy football that lacked fluency: each component may have been good, but the collective didn't work.
Alejandro Sabella was far more pragmatic and had the strength of character to omit Carlos Tevez and ignore his army of supporters. Perhaps, had Messi not been in what was, by his lofty standards, a desperate rut of form, Argentina would have won the World Cup. Perhaps if Manuel Neuer had been sent off, as he surely should have been, for his head-high foul on Higuain in the final, Argentina would have won it. But it did not, and Argentina's reaction after the World Cup was of a mixture of pride at reaching the final coupled with a sense that it had never quite played to its maximum.
Best Photos of Lionel Messi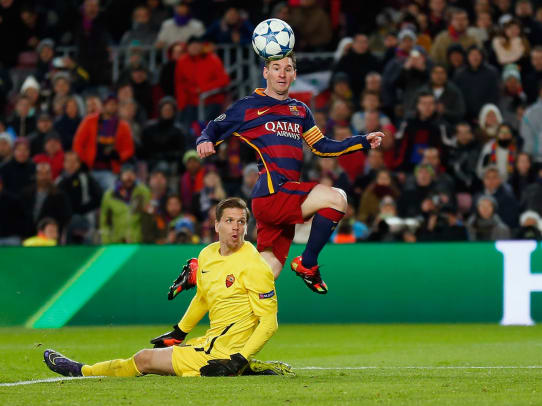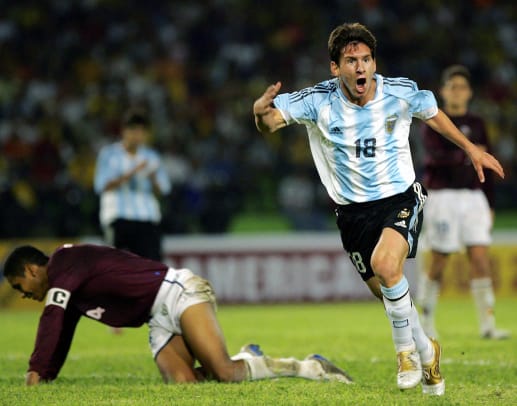 Perhaps it was then that the reliance on Messi began. The round-of-16 game against Switzerland, in particular, felt a case of everybody waiting for Messi, invariably surrounded by markers, to do something which he eventually did, laying on a goal for Di Maria with a pass of extraordinary precision. The issue was partly tactical, with Sabella choosing to set up with a solid base and playing through Messi, but it was also psychological.
Little changed under Martino's often shambolic reign. If Messi played well, as he did perhaps most notably in the 2015 Copa America semifinal against Paraguay, then Argentina played well. If he did not, Argentina did not. Was it him? Had he consciously built a political base? It would seem out of character, and yet there's no doubt that the appointment of Martino, like Messi a native of Rosario, was made in part with him in mind. More likely, perhaps, is that genius intimidates.
Brazil returns to the site of World Cup humiliation to face Argentina
And there is a flip side to that. Messi's brilliance becomes taken for granted. He becomes news only when he fails. He was criticized after the World Cup, criticized after the 2015 Copa America and then he missed the decisive penalty in the Copa America Centenario. It's little wonder, then, that Messi, exhausted and despondent, decided to retire, at least for a short while.
Bauza and a wave of popular sentiment brought him back, but, with the pressure ramped up again, questions remain about his psychological state. When he dyed his hair blond, he said it was because he wanted to mark a break from the past. What, then, should be read into his decision to black out the tattoo on his left leg? He had previously had a design featuring flowers, a sword, wings and a ball, but he arrived for training on Tuesday with that covered in ink, skin showing through only to depict the No. 10 and the name of his son, Thiago. What does this signify? A desire to return to basics, perhaps, to reboot and start again.
Argentina certainly hopes so.