Sluggish Barcelona needs Iniesta's presence in Clasico vs. Real Madrid
The veteran midfielder's presence has been sorely missed in multiple ways, even with all of the starpower that Barcelona boasts.
The gap atop La Liga is six points, and, if Barcelona loses the Clasico at Camp Nou on Saturday (10:15 a.m. ET, beIN Sports), it will trail Real Madrid at the top if the table by nine. Not since 2003-04 and Frank Rijkaard's first season in charge has Barcelona been under such pressure at this stage of the season. Perhaps most worrying is the sense that this is about more than just points, that there there's has been an uncomfortable shift in Barcelona's identity–which is why the probable return of Andres Iniesta from injury is so vital.
Since Johan Cruyff returned to Barcelona as manager in 1988, the club's philosophy was all about the team. La Masia, its fabled academy, educated players to function as a collective, pressing and passing, looking always to dominate possession. It's over-simplistic to present Madrid as the opposite to that, but in its focus on high-profile individuals, expressed overtly in the Galacticos policy of Florentino Perez, the difference in philosophy was clear enough.
The idea was perhaps expressed most clearly by Arrigo Sacchi, the great AC Milan coach who had a difficult spell as Madrid sporting director in 2004-05, at the height of the first Galacticos era.
Barcelona slips up before Clasico, while Palace's free fall, Monaco's surge continue
"The individual," he lamented in 2006, "has trumped the collective. But it's a sign of weakness. It's reactive, not proactive. We were like that at Real Madrid. There is no project, it was about exploiting qualities. So, for example, at Real, we knew that Zidane, Raul and Figo didn't track back, so we had to put a guy in front of the back four [Claude Makelele] who would defend. But that's reactionary football. It doesn't multiply the players' qualities exponentially. Which actually is the point of tactics: to achieve this multiplier effect on the players' abilities. Is football a collective and harmonious game? Or is it a question of putting X amount of talented players in and balancing them out with Y amount of specialists?"
Pep Guardiola's football fulfilled Sacchi's demands. His team was packed with gifted individuals, but it was the team ethic that dominated. There were some, such as former Valencia manager Gary Neville, who wondered whether Barcelona's football was "too pure" and therefore a little predictable while also being too resistant to outsiders and thus reliant on the constant supply of talent from La Masia; big signings, such as Zlatan Ibrahimovic, couldn't be integrated.
GALLERY: Classic Clasico moments
Classic Clasico Moments: Barcelona vs. Real Madrid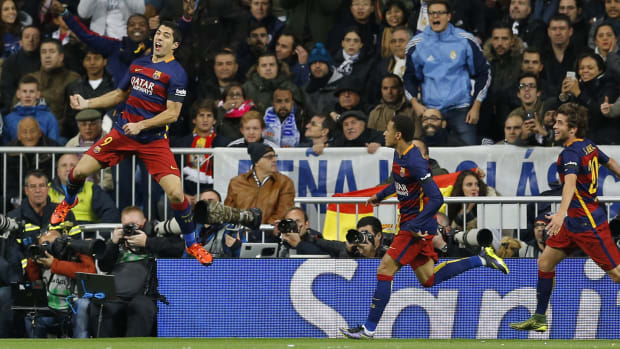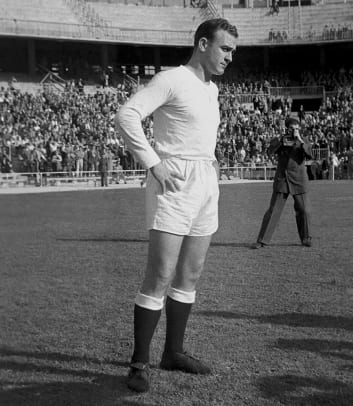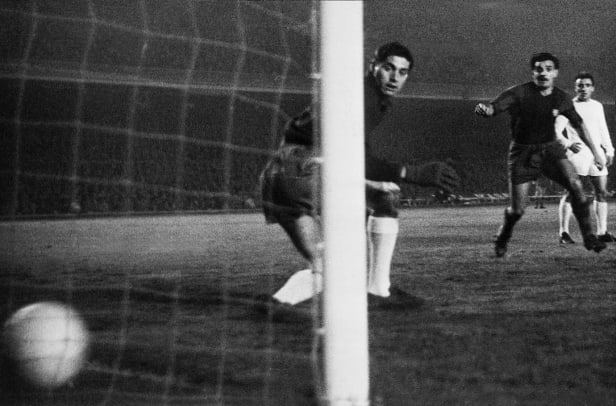 Under Luis Enrique, who took charge in 2014, the model changed subtly. Neymar had arrived the previous year and Luis Suarez came that summer. With Lionel Messi, Barcelona had a Galactico-like front three. As Xavi was phased out and replaced by Ivan Rakitic, the club became a little more direct, more varied in its approach. The technical skills of Messi, Neymar and Suarez meant that they no longer had to try to pass through teams who sat deep against them but could run at them, one gifted individual able to take two or three opponents out of the game with a dribble. After the last really rocky spell, in January 2015, Barcelona found a momentum and won the treble. Last season carried a slight air of anti-climax, but it still won the league.
But something has gone wrong. Barcelona has already dropped 12 points in the league this season. Wednesday's Copa del Rey draw against third-flight Hercules, albeit with a much-changed side, has only added to the sense of gloom. There is a sense that the individuals, perhaps, have taken over, that the balance Luis Enrique had achieved between the collective and the star has tipped too far away from the principles Cruyff laid down.
Sergio Busquets, usually such a calm presence at the back of midfield, has seemed a little startled. Rakitic has had less of an influence. And, perhaps most surprisingly, Suarez has looked a little sluggish. Notably his ball regains from tackles and interceptions is at less than half its usual level.
Watch: Enzo Zidane, Zinedine's son, scores on Real Madrid debut
Perhaps it's fatigue or a loss of hunger after so much success, or perhaps there's been a loss of collective identity, that players have, even if only slightly, begun to shirk their collective responsibilities. One of Xavi's many roles was to keep players focused. Busquets is probably the senior figure who should have taken on that task in Iniesta's absence, but he is a diffident character, far less assertive than Xavi.
The return of Iniesta–who is 13 months removed from receiving an ovation from the Madridistas at the Bernabeu–after six weeks out, though, provides a link to the past. He has the authority to re-establish the old identity. His presence should also mean Messi plays slightly higher up the pitch, rather than dropping deep to play the creative role himself, and that in turn may re-energize the front three.
It's a huge responsibility to place on a player in his first game back after a knee injury, especially given the opponent, but the fact it is necessary suggests just how desperate Barcelona's situation is. The league season can still be salvaged, but the reigning champions cannot lose on Saturday.