USA, Mexico, Canada announce joint bid to host 2026 World Cup
The three nations announced plans to bring the men's World Cup back to the CONCACAF region in 2026.
The United States, Mexico and Canadian soccer federations have announced plans to submit a bid to co-host the 2026 World Cup.
The announcement was confirmed atop the Freedom Tower in New York City, where U.S. Soccer president Sunil Gulati, Canadian Soccer Association and CONCACAF president Victor Montagliani and Mexico federation president Decio De Maria were in attendance to proclaim the news.
The 2026 World Cup will be the first one featuring the new, expanded format, one increased to 80 matches from 64. With 48 teams qualifying and 16 groups of three, 2026 will mark a major change in the sport's landscape. The breakdown by region is expected to be: UEFA (16 teams); CAF (nine teams); AFC (eight); CONMEBOL (six); CONCACAF (six); Oceania (one); intercontinental playoffs would determine the final two places.
Of the 80 games, 60 would take place in the United States and Canada and Mexico would host 10 apiece under the unified plan, according to Gulati, who also added that the bid had the full support and encouragement from United States President Donald Trump.
Gulati added that all matches from the quarterfinals forward would take place in the United States, under the current agreement between the three nations.
World Cup Winners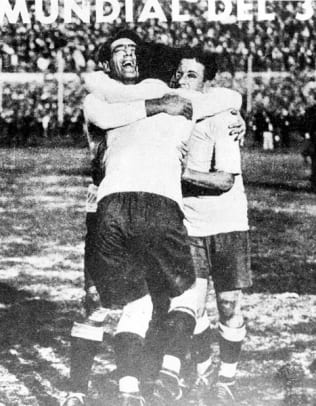 Montagliani had indicated last week that the plan was for the three nations to go in on a bid together, as opposed to individual, competing bids, in an effort to bring the sport's grand spectacle back to the region. The last men's World Cup hosted by a CONCACAF nation was in 1994, when the USA put on the competition. Prior to that, Mexico hosted twice, in 1970 and 1986. Six World Cups outside of the region will have passed by the time the 2026 tournament rolls around. Russia is set to host in 2018, while Qatar will host in 2022. 
Canada hosted the Women's World Cup in 2015, while the USA hosted the women's event in 1999.
Given the amount of focus put on the use of artificial turf at the 2015 Women's World Cup, Montagliani was asked if artificial turf would be used in a potential 2026 men's World Cup. He responded by saying that no men's World Cup had ever been played on artificial turf and he expected that would be the same, though it is ultimately FIFA's call.