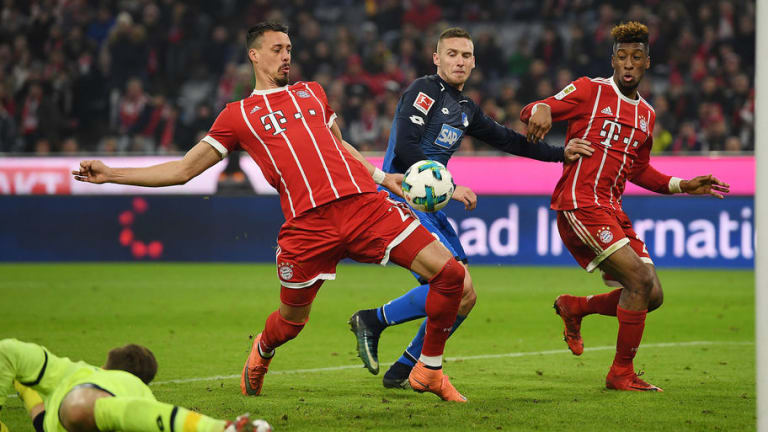 Sandro Wagner Cock-a-Hoop After Opening Bayern Scoring Account With Massive 'Penis Goal' in 5-2 Win
Sandro Wagner has credited his 'best part' with opening his Bayern Munich scoring account against Hoffenheim on Saturday afternoon. 
The striker was cock-a-hoop after coming off the bench late in the game to penetrate the defence of Julian Nagelsmann's side as Bayern came from behind to turn a 2-0 deficit into a 5-2 victory. 
Speaking in the mixed area after the game (no, not that mixed area), the overly-forward forward gestured to his groin as he said: "[The goal] was a mixture of this area. I do not want to go into that now."
He added: "My best part might have been involved, but I'm not sure anymore. It just went so fast. It was very pleasant."
The goal raises a number of questions which have lain dormant in the game for some time now, such as the question of offside decisions. With the laws of the game clearly stating that any part of the body with goalscoring potential counts towards an offside decision, are more well-endowed strikers are a slight disadvantage to their more modest counterparts when trying to break the opposition's line? Are the next generation of footballers going to be watching RuPaul's Drag Race at the training ground to hone their tucking skills? Talk about the tools of the game...
(it was his penis he scored off his penis)