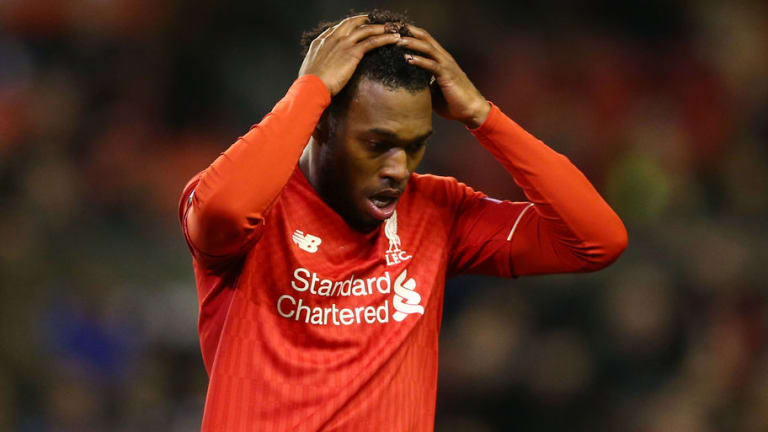 Stalling Eagles Cause Daniel Sturridge Waiting Game as Russian Giants Join Eder Race
Liverpool striker Daniel Sturridge is being forced to sit tight at Liverpool despite attracting the interest of Serie A giants Inter.
Italian manager Luciano Spalletti is eager to bring Sturridge to Milan on loan during the January transfer window as the Nerazzurri look to secure their place in the Champions League for next season.
However, Inter won't put the wheels in motion for Sturridge until they can shift some unwanted players out of San Siro, according to Gazzetta dello Sport (via Sport Witness). 
Portuguese midfielder João Mário has already left the club and joined West Ham on a short-term loan deal, with Inter also looking to offload Éder before the transfer window closes.
Crystal Palace are understood to be interested in the Italian striker. However, after seeing their initial approach for Éder fall on deaf ears, the Eagles have started stalling and that has allowed Zenit Saint Petersburg to declare their interest in the 31-year-old striker.
(You may also like Jurgen Klopp Admits No First-Team Promises for 'Outstanding' Striker Amid Transfer Speculation)
With two clubs now fighting over Éder, and with Sturridge's move to Italy resting on Inter's ability to ship players out of the club, Liverpool's out of favour striker could be forced to look elsewhere this January.
The Birmingham-born forward, who is desperately looking to rekindle his form ahead of selection for the World Cup, had attracted mild interest from La Liga earlier this month and Sturridge might have to explore the possibility of a short-term deal in Spain.