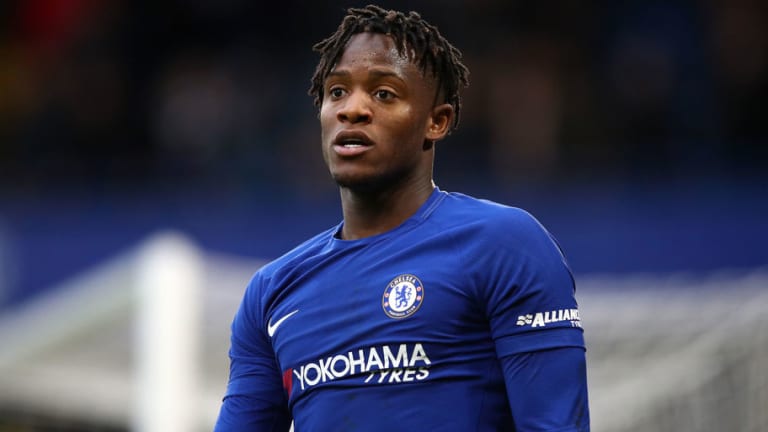 Chelsea Manager Claims 'Not My Decision' Over Batshuayi Exit as Loan to Dortmund Rumours Surface
Antonio Conte has said that it is up to Michy Batshuayi to decide if he stays at the club or leaves on loan as Chelsea continue their search for a striker during the January transfer window.
Álvaro Morata's recent injury has seen Batshuayi feature through the middle of the Chelsea attack in recent weeks, with Eden Hazard also being tried as a false nine in Morata's absence.
Despite seeing the Belgian striker feature more regularly over the last few weeks, German outlet Bildare reporting that Borussia Dortmund could land Batshuayi on a short-term loan deal once Pierre-Emerick Aubameyang's big-money move to Arsenalis completed.
(You may also like Chelsea Move for Edin Dzeko Reportedly Off After Talks 'Break Down' Over Critical Details)
However, with Batshuayi high on confidence after his brace against Newcastle in the FA Cup, Conte claimed that it is the "player's decision" if he stays in west London amid constant transfer speculation.
"If you see our squad we don't have three, four or five strikers, we have two - Morata and Batshuayi," Conte said, as quoted by the Sun. "I don't know what happens. But when you play in the Premier League, Champions League and the FA Cup three strikers is the minimum.
"We have to see what happens in the market. If we are able to take another player, it doesn't mean Michy has to go on loan.
"I don't know if Michy wants to stay or go on loan - it will be the player's decision, not my decision.
"I'm ready to continue to work with these players. I'm very happy. But I don't know what happens with the transfer market."