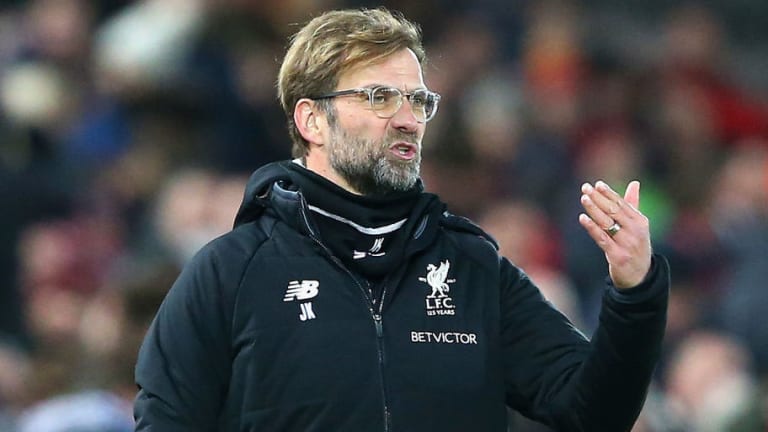 Jurgen Klopp Bizarrely Accuses BT Sport of Cutting FA Cup Stoppage Time Short in West Brom Loss
Liverpool boss Jurgen Klopp has accused broadcast company BT Sport of influencing the stoppage-time decision following regular time in the Reds' loss to West Brom on the weekend, according to The Telegraph.
The Merseysiders exited the FA Cup in the fourth round after losing 3-2 to the Baggies, but Klopp felt that his side could have possibly completed a comeback if they had been given more time.
The German reckons stoppage time should have been 10 minutes, as four minutes were used up for VAR purposes over the awarding of Roberto Firmino's penalty. VAR was also used to disallow one of West Brom's goals, while the match official had to resort to using the technology to ascertain the legality of the Baggies' third goal. 
Liverpool were only handed four minutes of stoppage time, however, leaving them shock losers at the whistle.
"What I heard was that the actual extra time in the first half should have been 10 minutes," said Klopp.
"It was only four minutes. I heard that television said it's not longer than four minutes. Of course that's not possible, you can't cut match time because there is something else to broadcast. I don't know what was afterwards, maybe the news or something.
"It was 10 minutes and so you need to play 10 minutes longer. You cannot say its now a little bit too long."
BT Sport, meanwhile, have rebuffed Klopp's accusations.
"As broadcaster, we have nothing to do with the decision that the referee makes about the amount of added time that is played in a game," the company said in a statement.
The German manager, though, won't be this easily convinced.