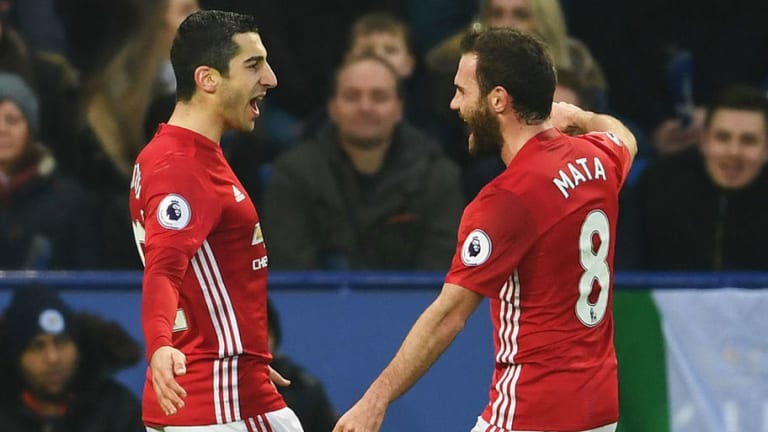 Juan Mata Sends Farewell Message to Ex-Teammate Mkhitaryan & Looks Ahead to Life With Sanchez
It's been a week since Arsenal's superstar talisman Alexis Sanchez departed for Manchester United, with Armenian playmaker Henrikh Mkhitaryan going in the opposite direction; in one of the biggest January deals in Premier League history.
On the whole both sets of fans seem happy with the deal. United are gaining a player with serious Premier League pedigree and world class quality, while Arsenal are gaining a creative ball carrying play-maker with immense potential.
One person will miss having the ex-Dortmund man around Old Trafford though. Football's nice guy Juan Mata, has extended a warm farewell message to Mkhitaryan on his latest blog post:

"I don't want to forget to wish the best of luck once again to Henrikh Mkhitaryan, a footballer with great talent and a friend that deserves all the good things that happen to him. Enjoy in your new club and see you soon!"
He is however excited by the prospect of playing alongside Sanchez for the remainder of the season, claiming:
(You may also be interested in - How Jose Mourinho Plans to Use Alexis Sanchez to Avoid Hindering Marcus Rashford)
"His arrival is great news because a player of his level always raises the competition within the team and our competitiveness. He's a great player and I'm sure that he will help us a lot."
United now travel to Wembley on Wednesday to take on a recently stuttering Tottenham side, with Sanchez expected to start - knowing a thing or two about big games against Spurs - while Mkhitaryan is likely to make his debut for Arsenal against a recently resurgent Swansea on Tuesday evening.