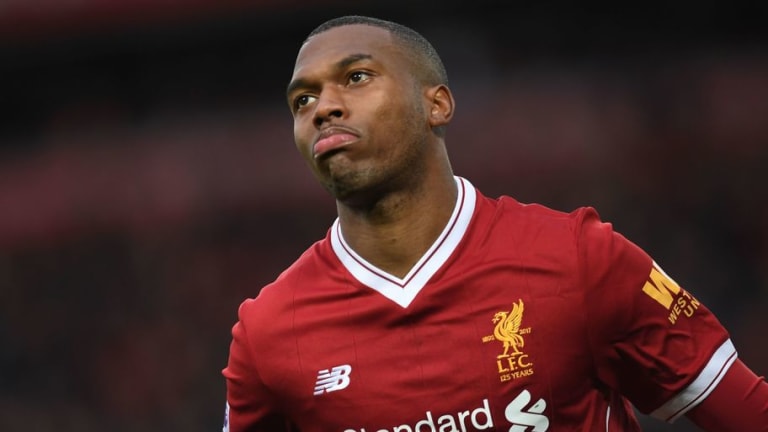 Alan Shearer Backs Up Ian Wright's View That Sturridge Should Have Joined Newcastle Over West Brom
Alan Shearer has joined fellow pundit Ian Wright in his belief that Daniel Sturridge should have opted to join Newcastle ahead of West Brom.
The Liverpool forward completed a loan move to the Hawthorns on Tuesday having fallen out of favour under Jurgen Klopp.
But Wright made clear his view that the Sturridge, given the opportunity, should have instead moved to Newcastle.
"Being a Newcastle hero is different from West Brom, with all due respect to West Brom," he told BBC Radio 5 Live.
"Newcastle, it's the kind of thing for me, we're talking about a set of fans, that will literally, if you want to get a lift what you are playing because you feel like you haven't had love for the last three or four years. 
"To me, right now if I was in his position, I would have probably chosen Newcastle."
Shearer, unsurprisingly, agreed with Wright's assessment. "You're not wrong," he responded on Twitter.
Sturridge, however, has revealed that returning "home" played a big part in his decision to sign for West Brom.
"The manager spoke very well when we talked about the challenge with the team, there was the style of play and this feels like it was the right fit at the right time," he said.
"I've got some friends here who are West Brom fans so I can't let them down as much as the any of the Albion supporters. Coming here, I'm back home. When I've played here, it had a home feel for me.
"I'm seeing faces in the stands that I've known growing up. It's a good feeling for me being here."