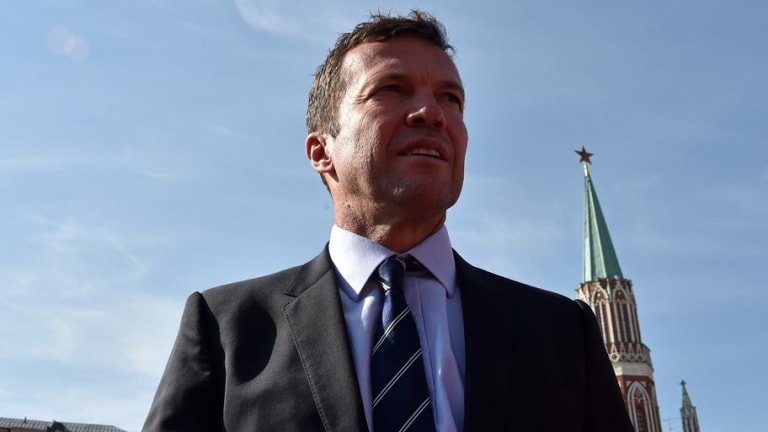 Germany Legend Lothar Matthaus Slams Dortmund's 'Money Burning' Transfer Policy
German footballing legend Lothar Matthaus has slammed Borussia Dortmund and the club's players for the recent ongoings surrounding the squad.
Die Schwarzgelben currently occupy sixth place in the Bundesliga table; an entire 19 points adrift of first placed Bayern Munich. Having now sold their best player to Arsenal, the team look at a loss, and Matthaus has ripped into them.
The 150 capped German has taken aim at the ability of Dortmund's current playing squad; claiming that it is nowhere near a suitable standard:
"A Yarmolenko is not at all a Dembélé replacement." He began, via Der Westen.
"To retrieve ex-players like Kagawa, Götze or Sahin is obviously not the best solution either. Not to mention the 30 million for André Schürrle. 
"To put it bluntly, money was burnt here. Players with character and the highest quality are needed. In Dortmund nothing matches at the moment."

And he didn't stop there. Following jeers from fans in recent times, Matthaus went in on the club's management, claiming them to be too soft on their players - and comparing the players' reactions to those of Real Madrid:
"Michael Zorc reacted right when he put Bürki in his place." He continued.
"Too long the bosses Watzke and Zorc packed their stars in cotton wool and publicly protected."
"What should say the players of Real Madrid? They have defended the Champions League title and are still booed.
"When Ronaldo complains about it, Zidane publicly states that he, Ronaldo (the Brazilian), Beckham and the other Galactics were booed out and you just have to pull the audience back by his side. The result can be seen at the trophy cabinet of Real Madrid."