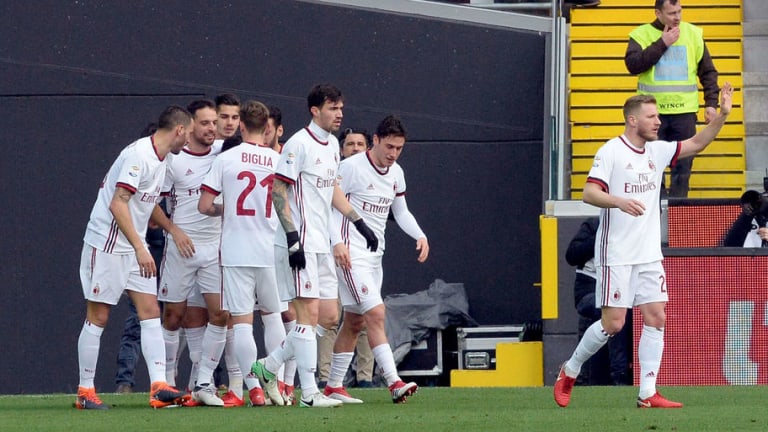 AC Milan Officially Cut Ties With Kit Sponsor Adidas in Favour of Long-Term Deal With Puma
After weeks of speculation, Serie A giants AC Milan have officially announced they will be cutting ties with kit manufacturer Adidas in favour of a new long-term partnership with Puma.
Effective from July 1, the pairing, which claim this new deal brings together "two of the most passionate, iconic and ambitious brands in football industry", will come together, with the Germany-based company instated as Rossoneri's official partner, global technical supplier and official licensing partner.
"We are very proud to be partnering with AC Milan", Puma CEO Marco Fassone told the club's official website.
"They are one of the most successful clubs in football history with a large, global fan base and the team and their fans show the true spirit of football. 
"If you ask me, the Rossoneri jersey is one of the most iconic jerseys in football. We are looking forward to the next chapter of this legendary football club being with Puma."
"We are very proud of the agreement signed with Puma and look forward to starting this new adventure together", AC Milan chief commercial officer Lorenzo Giorgetti added. 
"Puma's mission, quite clearly expressed in the brand positioning with the claim "FOREVER FASTER", perfectly combines with the ambitions of our club on the pitch and in the commercial development, where Puma will accompany us as an ideal partner to face the forthcoming challenging football seasons."
The Serie A seventh-placed sitters will join fellow footballing giants such as Borussia Dortmund and Arsenal in donning the Puma logo, alongside players such as Antoine Griezmann, Olivier Giroud, Sergio Aguero, Cesc Fàbregas and Marco Reus, amongst others.
Although the official figures have not been disclosed, it is thought that this new deal will bring in an initial €12m per year - €8m less than Adidas - however, additional bonuses should see the Italian side reap a monetary gain.