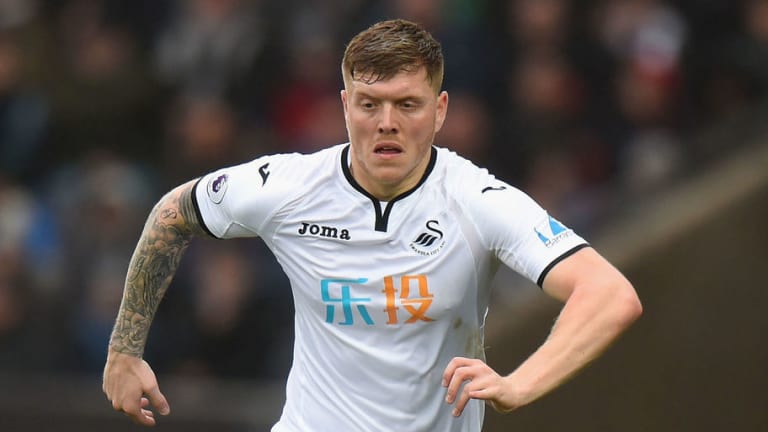 Carvalhal Provides Fitness Update on Swansea Defender & Labels Him 'One of the Best in the League'
Alfie Mawson has been hailed as "one of the best defenders in the Premier League" by manager Carlos Carvalhal as the Swansea ace is backed for an senior England call.
Carvalhal told Sky Sports ahead of this weekend's game with Brighton that the centre-half is progressing beyond all capabilities, and is deserving of the praise afforded to him.
Mawson's form since Carvalhal replaced Paul Clement in the dugout has been exceptional, and there have been growing calls for the ex-Barnsley starlet to be part of Gareth Southgate's Three Lions squad for the World Cup in Russia.
Carvalhal admitted that he is yet to speak to Southgate about the 23-year-old and, whilst he said he would not 'interfere' with the selection process at international level, stated his belief that Mawson may be deserving of a place on the plane in June.
He said: "It would be a pleasure to meet him one day but I have not met him so far. I will not tell him what to do.
"I recognise that Alfie is one of the best central defenders in the Premier League, that is for sure, but I will not say he deserves to go [to the World Cup], because I would be interfering with the work of my colleague [Southgate].
(You may also be interested in Carlos Carvalhal Likens FA Cup Matches to Police Academy Films & Calls for Scrap of Cup Replays)

"He [Mawson] is progressing a lot in many different areas, they are not all on the pitch. He is a better and better player and is progressing. One of the best central defenders in the Premier League, I'm absolutely sure."
Mawson was looking likely to miss Swansea's encounter with Brighton on Saturday after he jarred his knee in the warm-up ahead of the club's FA Cup replay against Sheffield Wednesday.
However, the eccentric Carvalhal confirmed that the defender would be fit to feature against the Gulls and, as ever, used one of his trademark anecdotes to reveal how fit Mawson was.
He added: "Alfie is okay, he is training. He recovered as we expected so there is no problem and he will available for the game on Saturday. I said in the press conference [after the Sheffield Wednesday] that he locked the knee. Usually when you have locked the knee, we put the pincode in and it unlocks.
"But maybe he forgot the pincode on Wednesday it was still locked but after the game he was much better - he did not need any support and he has recovered completely."