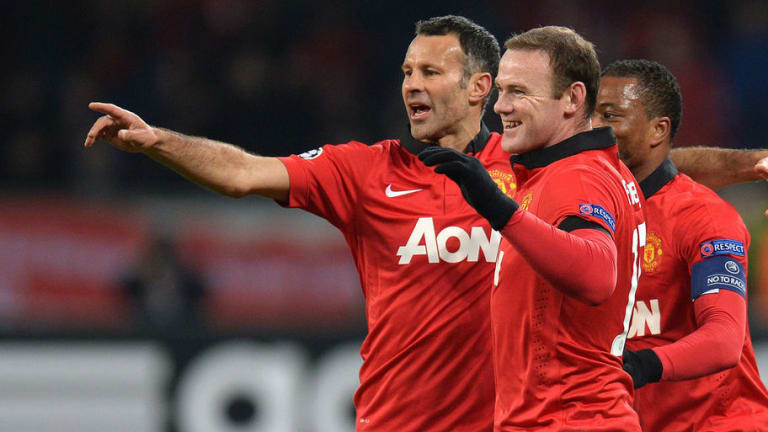 Wayne Rooney Reveals the 2 Manchester United Players Who Were Pivotal in His Ascendency
Everton attacker Wayne Rooney has revealed that is was former Manchester United teammates Ryan Giggs and Phil Neville who helped him become the student of the game he is today. 
The 32-year-old, who joined the Toffees in the summer following a 13-year stint at Old Trafford, with Belgian talisman Romelu Lukaku going in the other direction, admitted he never previously paid much attention in different tactical styles while developing, as often his play came off the cuff. 
However, as quoted by The Mirror, the former England international claimed that the ex-Red Devils duo played a crucial part in his ascendency, stating their advice has increased his awareness and has gone some way in preparing him for coaching - should that be the path the Liverpudlian takes once his playing career comes to an end. 
"What people see on the pitch, they don't see your other qualities," he said.
"To have knowledge about football you have to learn it. How do you get better? How do you move forward? If you want to get into management, you only get better by studying.
"They [Ryan Giggs and Gary Neville] said keep working, keep playing and study the game - that was the big one.
"I used to play off the cuff and that can only happen for so long, so then I really took an interest in studying the game, how different players play and how different teams play.
"Then you realise the different styles and learn more about the game."
Rooney's first season with Everton after leaving Goodison Park in 2004 has been a relatively successful one, netting 11 goals across all competitions as well as providing two assists.