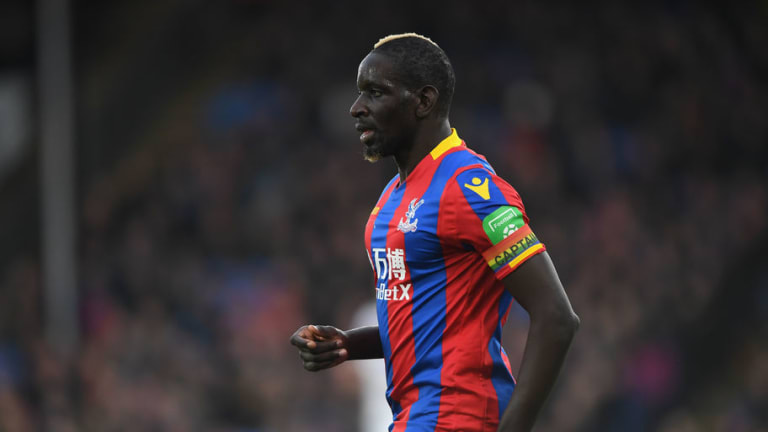 Crystal Palace Defender Delays Return Over Fears of Re-Aggravating Persistent Calf Injury
Crystal Palace boss Roy Hodgson has revealed that Mamadou Sakho's fears over reaggravating his injury is the reason he hasn't returned to the first-team.
Sakho was ruled out for two months following a calf injury but returned against Newcastle earlier in February, coming on to play the entirety of the second half.
But the French international pulled out of Palace's recent trip to Everton and is thought to also miss Palace's fixture against Tottenham on Sunday.
During his press conference ahead of the Spurs clash, Hodgson said: 'He feels, in his own words, that he feels scared that something's going to happen if he plays and he's unwilling to take the risk. We are trying to encourage him.
'We thought he was going to be back (for Tottenham), but he is still feeling his calf injury.
'At the moment he is making it clear that he doesn't feel confident enough to play.
'We are disappointed about that, because I thought we would get him back after the Newcastle second half when he played so well, but it hasn't turned out that way.
'So we have to wait and see and it is really when he let us know that he feels ready that we will use him.'
Hodgson's injury problems became even worse this week when Yohan Cabaye picked up a groin injury in training, making it 13 senior players out injured.
Hodgson will have to pull together a suitable first 11 to go up against the likes of Harry Kane and Dele Alli, both of whom were given their first England cap by Hodgson.
Crystal Palace currently sit in 15th place in the Premier League table and are currently four games on the bounce without a win.