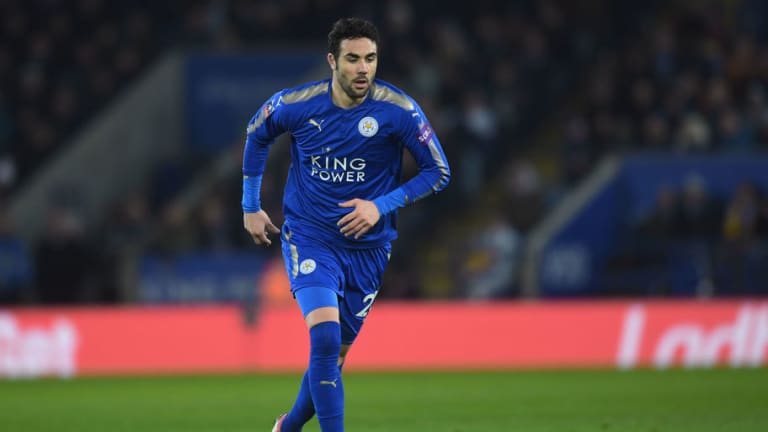 Vicente Iborra Opens Up About Life in at Leicester and Is Surprised at Lack of Closeness With Team
Leicester midfielder Vincente Iborra has responded to some personal questions about his first few months at the King Power and is 'surprised' about the lack of bonding around the Foxes camp.
The Spaniard joined Leicester after they paid a fee of £13m in the summer transfer window from Sevilla. He was interviewed by Spanish outlet ABC de Sevilla after his former side went up against Manchester United in a 0-0 draw at the Pizjuán Stadium on Wednesday.
The 30-year-old – who has played 14 League games this season - opened up about how he's settled in England and the friendships he has at the Premier League side.
He said to the Spanish outlet: We are pretty fine. We live in a very calm area, although we miss Spain a lot. There we made a lot of life with our teammates, we were closer to our friends and here it's different. The food is good, because what we do not get here we ask for it online (laughs)."
He was then asked whether it was easy to convince his family to switch Sevilla for Leicester:

"It is not easy, because what you want is for your family to be comfortable and happy. It's true that we are fine here, but, from time to time, we miss things that we did with our teammates or with our family when they came to Sevilla."
The former Sevilla player then went on to compare the friendships in Sevilla to his current club:

"Here they do not have the philosophy of making more life with their teammates. Many live far away and come to train every day from other cities. It's something that surprised me, the club allows it and they prefer to live in their cities.
At the end of the interview Iborra was asked about his future, he replied: "I have always said that going back to Levante is one of my goals. I wish to return to Spain, to live there and because I would like to play in the Spanish league, but I do not know when. I hope the road of Levante and mine will cross again."
The Spanish international was left out of the Foxes starting lineup in their 1-1 draw against Stoke City on Saturday. Leicester remain eighth in the Premier League, nine points above the dropzone.