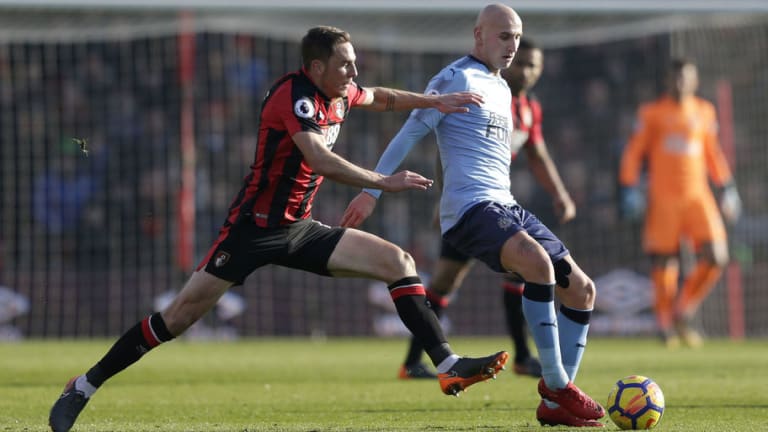 Frank Lampard Criticises Jonjo Shelvey's Defensive Efforts in Draw Against Bournemouth
Former Chelsea midfielder Frank Lampard has criticised Newcastle's Jonjo Shelvey for his lax defending in Saturday's 2-2 draw against Bournemouth.
The midfielder has impressed on the ball in recent weeks, helping his side to an impressive victory over Manchester United at St James' Park.
But Lampard, speaking on Match of the Day, made clear his view that Shelvey did not do enough defensively at Bournemouth.
"Jonjo Shelvey's passing was sublime, we saw that," he said. "The only thing is that, as good as his passing was, the defensive side of his game in the latter stages doesn't live up to it."
Lampard went on to analyse Shelvey's part in the two late goals that saw Bournemouth salvage a point at the Vitality Stadium.
"There is no reaction from him at all," he added. "You would think he'd know his mistakes now.
"All of his team-mates are defending for their lives and look at Shelvey. Hands on his knees rather than get back and help his team-mates.
"I don't understand it. I don't think it is a physical thing because adrenaline would make you run back at that point. I think it is a concentration thing. I think it is a mentality thing, he switches off.
"Rafa Benitez will be livid and that is why sometimes he doesn't play him. Jonjo Shelvey is the best passer of the ball in the team without a doubt but moments like that can cost you the game."