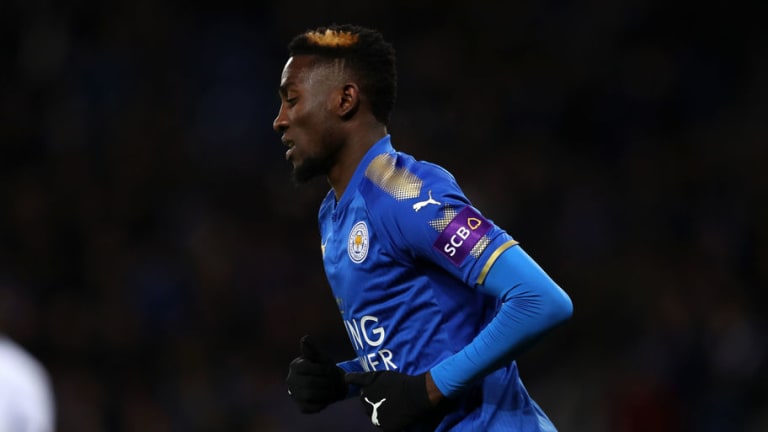 The Next N'Golo? Comparing Leicester City's Wilfred Ndidi to Past Star Kante
Following their title-winning campaign, Leicester City sold unsung hero N'Golo Kante to Chelsea, who went on to win a second consecutive title and the Player of the Season award in 2016/17. Six months after the sale of Kanté, the Foxes signed Wilfred Ndidi, a young Nigerian defensive midfielder. 
18 months after his transfer, Ndidi has impressed all in his new role at Leicester, drawing many comparisons to the former heart of the midfield. Despite the complimentary comparisons to a world-class midfielder, Ndidi was quoted saying he's "not just a tall Kanté", perhaps believing he may find more success than the two-time champion. 
Ndidi's defensive abilities are his most impressive skill, as he leads the Premier League in tackles, with over 20 more than the second-highest player. He also sits first in combined tackles and interceptions this year, with his total of 153 outweighing Kanté's second place tally of 130. 
As impressive as his stats are this season, the true comparison comes against Kanté's title winning performance with Leicester, in which the two midfielders stack up almost identically. Kanté leads the two in most defensive categories, although Nididi is just a whisker behind, save interceptions. 
| | | |
| --- | --- | --- |
| Category | Kanté | Ndidi |
| Tackles | 4.7 | 4.2 |
| Interceptions | 4.2 | 1.3 |
| Clearances | 1.5 | 2.8 |
| Blocks | 0.3 | 0.4 |
*all stats are per match
The two also perform similarly in the passing game, an essential piece to their play in the midfield. Kanté registered four assists in his Leicester title campaign, one more than Ndidi currently has, although the Nigerian has 10 matches remaining this season. 
Kanté was both more accurate and more lethal, completing more of his passes and setting up more chances for his team mates. He created four big chances on the year, while Ndidi has yet to create one for his club. 
| | | |
| --- | --- | --- |
| Category | Kanté | Ndidi |
| Passes  | 39.2 | 50 |
| Passing accuracy | 81.6% | 75.8% |
| Key passes | 0.8 | 0.3 |
| Completed long balls | 1.7 | 2.4 |
*all stats are per match
Neither of the two are known for their goal-scoring capabilities, as Kanté's three career Premier League goals are the most between the two of them. Despite not scoring yet this year, Ndidi is registering an impressive 1.3 shots per match, and has hit the woodwork twice.
The stats don't show one player sticking out as better than the other, although they do illustrate the similarities between the two. Both played holding midfield while at Leicester City, and registered impressive defensive performances, proving crucial to the Foxes. 
Kanté and Ndidi both have bright years of their careers in front of them, as the two are 26 and 21 respectively. Although we may have witnessed the best of Kanté these past few years, the question of Ndidi's potential is certainly a hot topic.
Both Ndidi and Kanté had an unexpected rise to football fame, quietly gaining attention as their good form continued. Ndidi may wind up as more than just a tall Kanté, but all we can do is wait and enjoy as we continue to watch his rise.