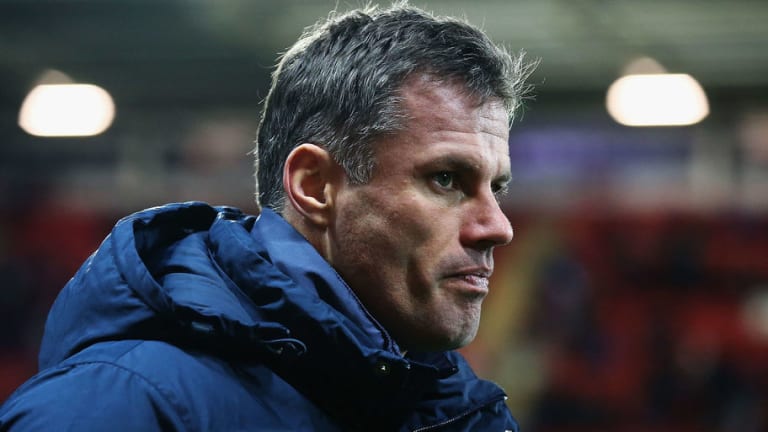 Jamie Carragher Says Liverpool & Spurs Are in a Better Position Than Man Utd & Chelsea
Jamie Carragher has claimed that Liverpool and Tottenham are better placed than both Manchester United and Chelsea ahead of Sunday's clash between the latter two sides at Old Trafford.
Spurs overcame Crystal Palace on Sunday thanks to Harry Kane's late header, while Liverpool comfortably beat West Ham 4-1 at Anfield on Saturday. 
It leaves them in third and fifth place in the Premier League standings respectively, and Carragher has made clear his view that there is a better atmosphere at both clubs.
"A month ago we would have said these two clubs [United and Chelsea] would be battling out to finish second and Arsenal, Spurs and Liverpool would be the teams fighting to make the top four," he said on Sky Sports - quoted by the Daily Express.
"There's a feel-good factor moreso at Liverpool and Spurs than there is at Chelsea and Manchester United.
"There's talk of the manager leaving at the end of the season at Chelsea and Jose Mourinho seems to have problems with Pogba on and off the pitch.
"With Mourinho there always feels like there's that negativity with every job he's been in.
"It normally comes in year three. At this moment it looks like it's coming in year two.
"They missed out last season in terms of league position, got in there and won two trophies and qualifed for the Champions League in the best way.
"But this season is about really challenging and going for the title, they can still go second today but it will be a massive stain on Mourinho's record if he missed out on the top four two years running."