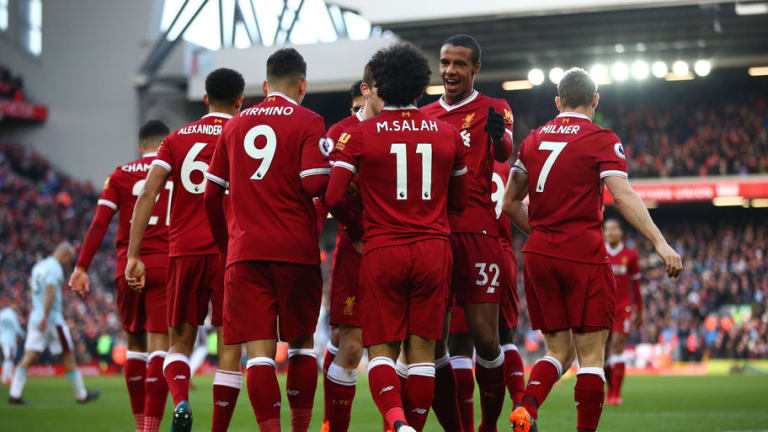 Liverpool in Negotiations to Reward Star Forward With Bumper New Contract as Soon as Possible
The goals keep tumbling in for Liverpool after West Ham became the latest victims of a thrashing at the hands of the Reds. 
Liverpool put four passed the Hammers where Roberto Firmino, Mohamed Salah, Emre Can, and Sadio Mane each bagged a goal. In a season with so many stars performers, the Reds have really hit the ground running in 2018 as they challenge for a second place finish in the Premier League this term. 
As some players arguably exceed all expectations, Liverpool are preparing to reward some of their star performers with bumper new contracts. One player the Reds are particularly keen to tie down to a new deal quickly is Roberto Firmino. 
According to the Daily Mail, Liverpool are currently in negotiations to offer the Brazilian a new deal and they aim to get it completed as quickly a possible. Firmino has contributed to 38 goals in all competitions this season, more than any other Liverpool player. 
His goal tally of 22 this term can only be bettered by Mohamed Salah, who has 31. The pair have created a formidable partnership this season, and while Salah have often stolen the headlines with his goals, Firmino's excellent performances have sometimes gone under the radar. 
"He's a very, very, very special player," said right-back Trent Alexander-Arnold. "He's definitely underrated in terms of the recognition he gets. He links the team together. If you watch him closely, his drive and enthusiasm to get back and defend is incredible."
(You may also be interested in Jurgen Klopp Fires Warning to Liverpool Players After Back-to-Back Thrashings)
While he sports the number for his team, Firmino is not a traditional 'number 9'. Rather than playing close to the opposition defenders, the Brazilian tracks back and defends, often collecting the ball from midfield. 
Alexander-Arnold added, "He scores goals, he gets chances and he creates assists. There's not much more you want from a Number 9. But that's not all he offers. It's his defensive duties. Sometimes he overdoes it, but in a good way. He doesn't have to do it but he's willing to do it for the team."
"He's a born winner. That's very important if you want to make it in this game. You've got to have that drive."