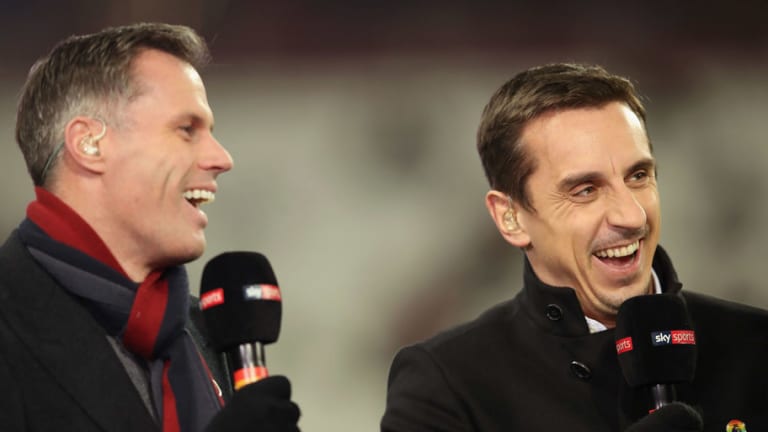 'Straight Answer, No': Liverpool Legend States That He Prefers Mohamed Salah to Chelsea Superstar
Liverpool broke their transfer record in the summer to bring Egyptian forward Mohamed Salah to Anfield. And although he had been impressing in Italy, not everyone was convinced the £37m signing would be a hit, reports GiveMeSport.
Salah had a previously unsuccessful spell in the Premier League prior to his move to Merseyside, when he signed for Chelsea in 2013. The Egyptian only managed 19 appearances and two goals for the Blues' before a loan spell to Roma was made permanent.
However this time around, it has proved to be a very different story.
The 25-year-old has already bagged himself 31 goals in all competitions this season, and is clearly thriving under the management of Jurgen Klopp.
His second half goal against West Ham on Saturday drew him level with Harry Kane with Premier League goals scored this term, before the Spurs striker headed home against Crystal Palace on Sunday to re-take the lead.
With his goals keeping Liverpool right in the fight for a Champions League place, you can understand why the Anfield faithful would not want to swap their new star for anyone else right now.
And former Reds defender Jamie Carragher was asked that question before Manchester United took on Chelsea on Sunday afternoon.
While appearing on Sky Sports Super Sunday, Carragher was asked "Would you swap Mo Salah for Eden Hazard if you were a Liverpool manager?"
To which the Liverpool legend replied, "Straight answer. No!"
Chelsea's Eden Hazard is thought to be one of the best players in the Premier League, but when it comes down to comparing their goal scoring credentials, only one player comes out on top.
Hazard's best goal tally since he's been at Stamford Bridge is 19 goals in all competitions; something he achieved in Chelsea's title winning 2014/15 campaign. He then reached his highest league tally last year with 16 goals in the Premier League. Salah on the other hand, is already sitting on 23 in February.
Taking into consideration the fact that Chelsea won the league both those seasons, and Hazard was - arguably - playing in a side better than this current Liverpool team, makes Salah's goal tally even more impressive.