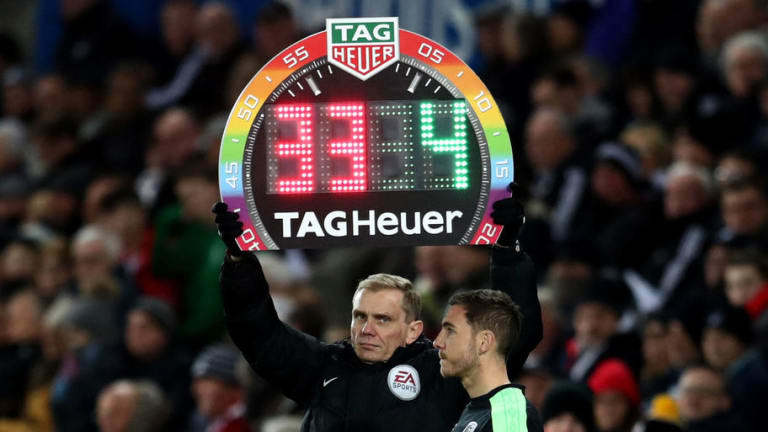 UEFA Set to Approve Use of Fourth Substitution in Games Following Successful Trials
UEFA are reportedly set to approve the use of a fourth substitution following successful trials over the past few years.
According to Marca, the trials over the past few years have convinced European football's governing body that the change would help protect the players against the workload of playing upwards of 40 matches per season, and significantly reduce the number of injuries that occur.
(You may also be interested in FanView: Why a 50-Year-Long Trend Means Real Madrid Cannot Be Underestimated in the Champions League)
The trials occurred in the 2016 and 2017 women's European Championship and under-19's European Championship, along with the 2017 men's under-21 European Championship.
This is not the first time in which the rules have been changed regarding substitutions, with a fourth change being allowed after extra time in some tournaments.
This new change could massively help out the English game, with top teams in the league playing upward of 50 games a season. 
If the change becomes effective and players feel as though they have been given extra time to recover then the notion of a winter break in the Premier League could be scrapped.