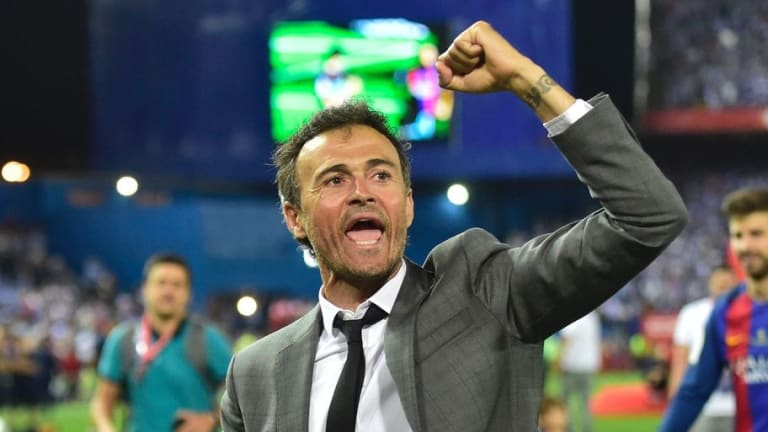 Lower Please? Chelsea Likely to Be Put Off By Luis Enrique's Hefty Wage Demands
Chelsea are understood to have already identified Antonio Conte's successor, but they could be faced with a major hurdle, according to The Telegraph.
Former Barcelona boss Luis Enrique is reportedly being considered for the hot seat at Stamford Bridge, with Conte's future thought to be on the line.
The Italian, despite leading the Blues to the Premier League title with a bit of innovation that has left an indelible mark on the English top flight, is now believed to be fighting for his job.
Poor results have left Chelsea in the fifth spot on the Premier League table, while their place in this Champions League is under major threat following Barcelona's claiming of a vital away goal at the Bridge last week.
Enrique is now being tipped to replace the former Italy boss at Chelsea, while Conte himself is still the favourite to land his old job.
The Telegraph report that Enrique was earning £16.5m-a-year before quitting Barca, a figure significantly higher than the £9.5m Conte pockets per annum under his current employers.
Given that Conte is the highest-paid manager in the club's history, they could harbour reservations over handing such pay to a manager who doesn't have a proven track record out of Catalunya.
Enrique, who is believed to be keen on managing the Blues as he wishes to work in the Premier League when he returns to coaching, would have to lower his demands if Chelsea are to consider hiring him.
If they do decide to get rid of Conte with a year still left to run on his contract, they'd have to keep paying him until he finds a new job, which would leave things quite byzantine at the office.