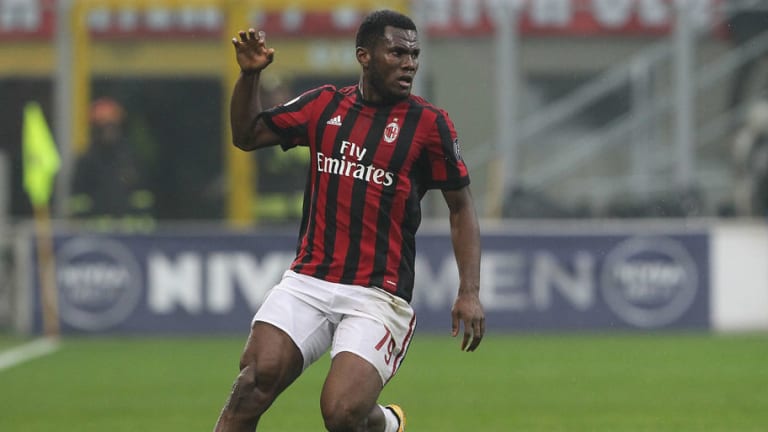 'I Dream of Man Utd': Milan Starlet Franck Kessie Reveals Desire to Play for Premier League Giants
Milan midfielder Franck Kessie has revealed he dreams of playing for Premier League giants Manchester United.
The Ivorian only joined Milan in the summer from Atalanta but has admitted he would love to play at Old Trafford.
The midfield powerhouse has impressed since his move to Milan, missing just one Serie A game and scoring four goals in the process.
It has been reported by TuttoMercato that, when speaking in a press conference with Atalanta last year, Kessie expressed his desire to leave Serie A in the future. 
''I like the Premier League and in particular Manchester United - a team I dream of playing in. Chelsea is also a great club, no one would refuse it, but I dream of United.''
Milan have been keen to point out that these remarks were made before the Ivorian's move to the club and it is possible that his dreams have changed. However, fans will still be concerned. 
Kessie has grown increasingly influential in Milan's turnaround under Gennaro Gattuso, and the club will not be keen on suggestions that he may be looking for a move to England.
Milan are currently on an eight match unbeaten run in the league, winning six of those games. They now sit seventh in Serie A and will be hoping to make a late push for a top five spot.