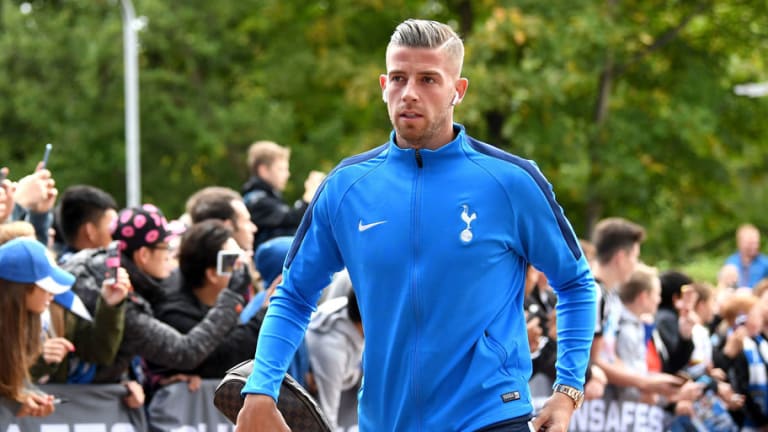 Mauricio Pochettino Casts Further Doubt Over Toby Alderweireld's Spurs Future Amid Man Utd Interest
Tottenham manager Mauricio Pochettino has revealed that Toby Alderweireld will not play in next week's Champions League clash with Juventus, casting further doubt over his future at the club.
The Belgian defender returned from a three-month absence with a hamstring injury earlier this month but has only started in his side's FA Cup games against Newport and Rochdale.
His lack of game time and apparent reluctance to sign a new contract has led to reported interest from Manchester United and Barcelona.
Alderweireld has stalled over a new deal and Spurs could look to sell this summer due to a clause in his contract which allows him to leave for £25m in the summer of 2019.
Pochettino has insisted that the 28-year-old is being left out because of a lack of fitness, but admitted that it is leading to further frustration.
"He is still recovering, he is not participating with the group," said the Argentine coach last week - quoted by the Manchester Evening News. "The answer is clear.
"Sometimes people create an expectation. And then we are the bad guys, when we say, 'No, no, no, you cannot play' or we start to build your fitness step-by-step. It's our responsibility.
"But it's impossible to explain everything. It's just to be careful about the player because we want Toby 100 per cent, ready to play. We don't take our decisions based on public opinion. 
"We are professional and when we take a decision, it's because we have assessed and analysed, we have thought 100 times to try to take the best decision for the team and for the player."