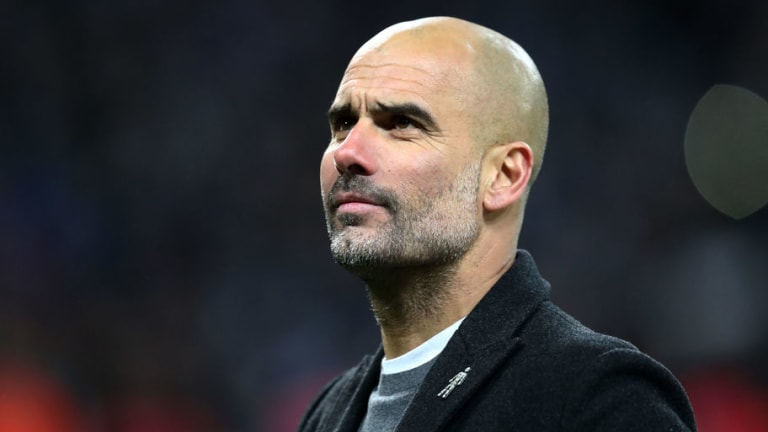 PL or Bust: Pep Guardiola Insists That the Premier League is Man City's Main Priority This Season
Manchester City boss Pep Guardiola has insisted that his Manchester City side are prioritising the Premier League, and not the Champions League, this season.
After beating Arsenal 3-0 in the Carabao Cup final on Sunday to win their first trophy of the season, Guardiola was quick to bring his players back down to earth and remind them that the Premier League remains the club's top priority.
Many expected that the Champions League would be Guardiola's number one target but when speaking to Manchester Evening News, he said: 
''The facts are that we are fighting for the most important title of the season by far, which is the Premier League - more than the Champions League, more than the FA Cup, more than the Carabao Cup.
''That is enough argument to be focused and to stay focused because our next six fixtures are terrible in terms of the quality of the opponents.
''We have still to win five games, six games. When you think about Arsenal, you think about Chelsea, Tottenham, United and our away games in Stoke City playing for the relegation, to go to Goodison Park where always is so tough game so we have a lot of tough games still to play and we have to remain focused.''
The City boss is clearly not taking anything for granted despite his side sitting 13 points clear in the Premier League with a game in hand. 
The Manchester club face a repeat of Sunday's final against Arsenal on Thursday in the league and they will be hoping to put in a similar performance to the one that saw them sweep aside a meek Arsenal.