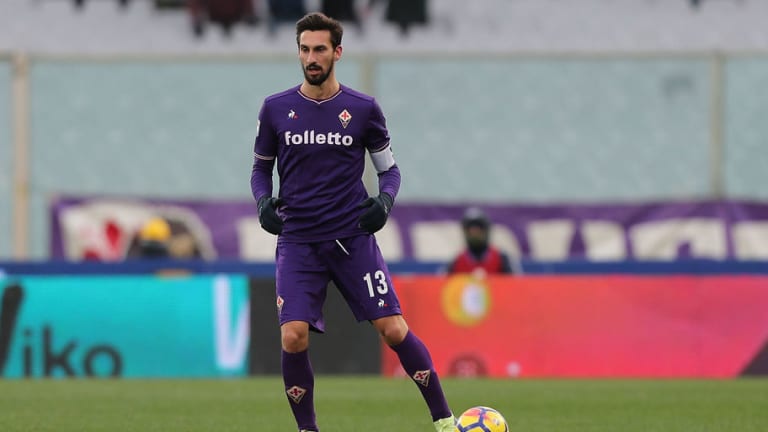 UEFA Confirm Minute's Silence in Memory of Davide Astori at Next Week's European Games
Following the tragic passing of Fiorentina captain Davide Astori at the age of 31, UEFA have announced that a period of one minute's silence is set to be observed at each of the upcoming Europa League and Champions League ties over the coming weeks.
The footballing world has been left shocked by the news of the Italy international's sudden passing, with the Italian Football Federation making the decision to postpone all Serie A games to be played over the weekend.
The decision to extend a minute's silence at all European games was formally announce via UEFA's official Twitter account, where a statement read: "Before each race in the Champions League and Europa League scheduled this week will be observed a minute of silence in memory of Davide Astori."
Fixtures that will observe the minute of silence this week include the Champions League games between Liverpool vs FC Porto, Paris Saint-Germain vs Real Madrid, Tottenham Hotspur vs Juventus and Manchester City vs FC Basel.
Furthermore, Europa League participants will also honour the life of Astori, with Atletico Madrid, Borussia Dortmund, AC Milan, CSKA Moscow, RB Leipzig, Lazio, Marseille and Sporting CP due to host the period of silence on Thursday night.