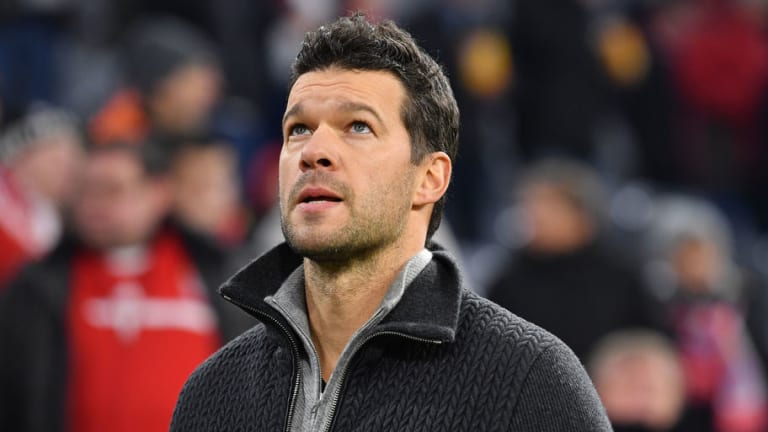 Former Paraguay Goalkeeper Claims Michael Ballack Had 'Terrible Body Odour' During 2002 World Cup
Former Paraguay goalkeeper Jose Luis Chilavert has made the bizarre claim that it was hard to mark Michael Ballack at the 2002 World Cup - because of his body odour. 
The pair faced each other during the last-16 stage of the World Cup in South Korea and Japan, with the Germans coming out on top with an 88th minute winner from Oliver Neuville. 
Chilavert, who is famed for scoring eight goals for his country in 78 appearances for his country, made the unusual claims during an interview when asked about the game in 2002.
Speaking to ESPN (via the Daily Mail), he said: " You couldn't get near Ballack because his BO was terrible, absolutely terrible. He should have used more deodorant or a lemon. Perhaps it was a strategy, who knows!"
Ballack was part of the Germany team that reached the World Cup final in 2002, only to lose 2-0 to Brazil, although still played out a glorious career nonetheless. 
Representing the likes of Bayern Munich and Chelsea, Ballack has won the Premier League and Bundesliga, while making 98 appearances for his country, scoring 42 goals. 
(You may also be interested in Mesut Ozil Appears to Like Instagram Post Poking Fun Fun at Danny Welbeck After Win Against Milan)
Chilavert was also a famed 'keeper in his own right, known for scoring goals rather than saving them. 
He ended his professional career with 67 goals, while his fiery temper is also something that has made him well-known, with famous altercations with the likes of Roberto Carlos Faustino Asprilla.