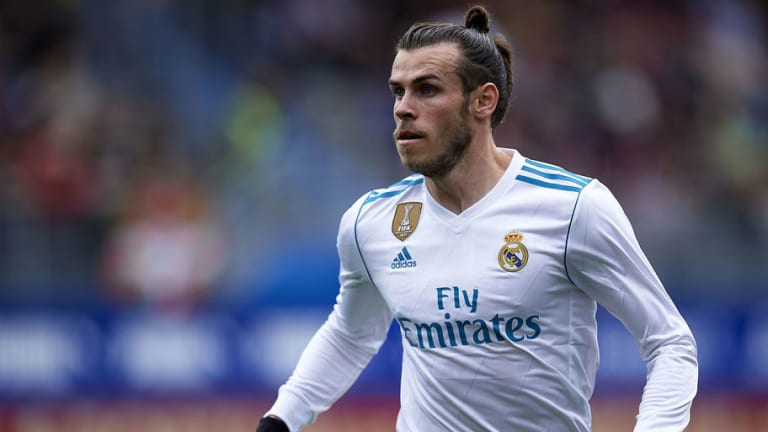 Gareth Bale Admits Openness to Chinese Super League Move Amid Real Madrid Struggles
Gareth Bale has admitted he could be tempted to join a club in the Chinese Super League during the twilight years of his career. 
The 28-year-old is currently struggling to secure regular game time with Real Madrid, with boss Zinedine Zidane using the former Tottenham Hotspur man as a rotational option due to the success of his recently adopted 4-4-2 formation. 
Manchester United are hotly tipped to table a summer bid for the attacker's services; however, while on international duty, the Welshman admitted that he could see himself settling in China due to the warm reception he receives. 
"In terms of the future I'm not too sure, I haven't really looked that far to be honest", Bale said, via The Mirror. "But I'm sure that if I ever did come I'll be looked after very well.
"Whenever I come to China we always have such an amazing reception from the Chinese fans. They've been very welcoming to all of us, not just me. They look after us really well."
The Real Madrid's ace has been the headline act in Wales' Far East tour, with The Dragons facing a £100,000 fine should the 28-year-old not have featured in his national side's 6-0 win over China on Thursday. 
As it was, however, Ryan Giggs' men evaded the penalty, with Bale starring during last week's victory by netting a hat-trick in what was a convincing victory. 
But the Los Blancos man's time in the Orient is not up just yet, with the Welsh tackling Uruguay on Monday before rounding off their China Cup campaign against Mexico on Wednesday.