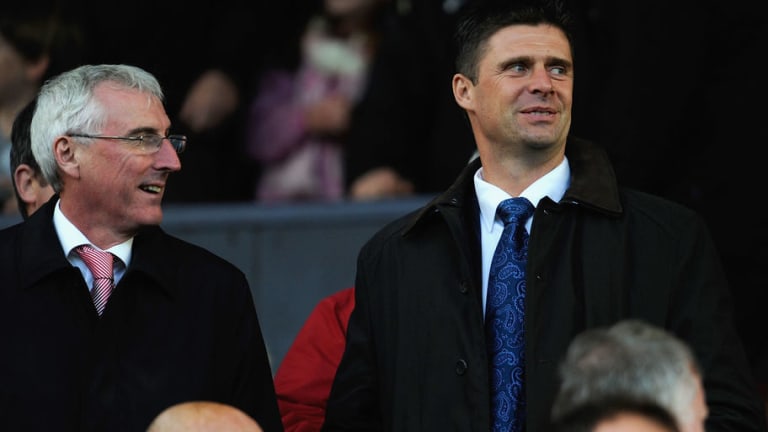 Sunderland Legend Niall Quinn in Talks With Club Owners Over Possible Takeover
Former Sunderland player, manager and chairman Naill Quinn is understood to be fronting an Irish-based consortium that is in talks over a possible takeover at the Stadium of Light, according to the BBC.
Black Cats owner Ellis Short has publicly stated that he would be willing to listen to offers to sell up and he has reportedly offered the consortium, which is backed by two unnamed businessmen, a two-year 'grace period' before seeking the return of his funds.
It is believed that Short would continue to fund the club's off-field business during this time, ensuring the Black Cats don't go into administration. Sunderland's owner had previously claimed that the would be willing to give the club away for free if a buyer could be found that would take on Sunderland's substantial debt.
However, the most recent reports surrounding the possible takeover, which come from Sky Sports journalist Keith Downie, suggest that Quinn is not seeking a return to football in a hands-on role.
(You may also likeFanView: Sunderland Have Hit a New Low & it Rests at a Minority of Supporters' Doors)
The former Premier League regulars are dangerously close to being relegated from the Championship at the end of the season, with Chris Coleman's side currently occupying the bottom of the table and sitting five points adrift of safety.