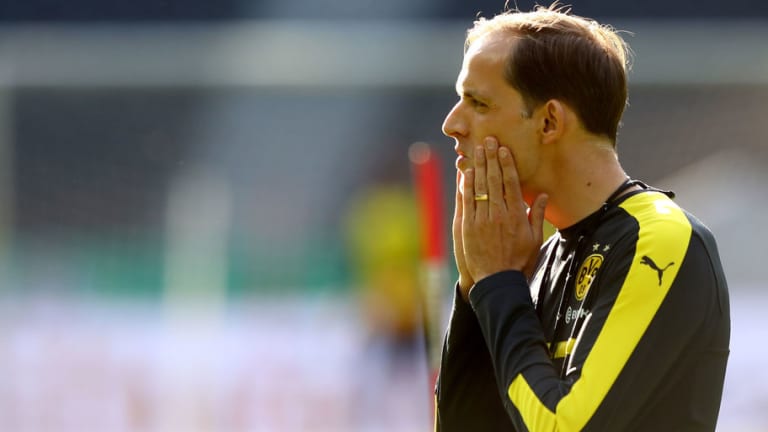 German Journalist Claims Thomas Tuchel Held Talks With Chelsea Despite Links With Arsenal
Former Borussia Dortmund manager Thomas Tuchel has held talks with Chelsea over the possibility of replacing Antonio Conte at Stamford Bridge.
Tuchel left German club Dortmund in May last year, and has since been waiting for the right opportunity to rear its head, with Arsenal and Bayern Munich among the clubs linked to the the former Mainz boss.
Speaking on The Totally Football Show (as quoted by The Sun), German journalist Raphael Honigstein claimed that Chelsea are impressed by the 44-year-old, and the hierarchy have been in touch about bringing him to Stamford Bridge.
"I have it on pretty good authority that Thomas Tuchel made a very good impression on Marina Granovskaia in a meeting they've had," he told the podcast. "I don't know how recent that meeting was.
"Remember, they were talking to him before the start of this season on the assumption that Conte might actually go."
Tuchel has been linked with both Arsenal and Bayern Munich in recent times, with the latest reports suggesting that he has agreed a deal to take over from Arsene Wenger at the end of the season. 
Although there is conflicting reports of Tuchel's interest in the job at the Emirates Stadium, with Sky Sports suggesting that he is not interested in the role. 
Conte's frustration at Chelsea is widely known, and his departure from the club at the end of the season is looking more likely than ever, with the Italian being linked to both the Italian national team job aswell as Paris Saint-Germain. 
Tuchel spent 107 matches in charge of Dortmund, winning the German cup in his final game in charge of the club in May 2017.